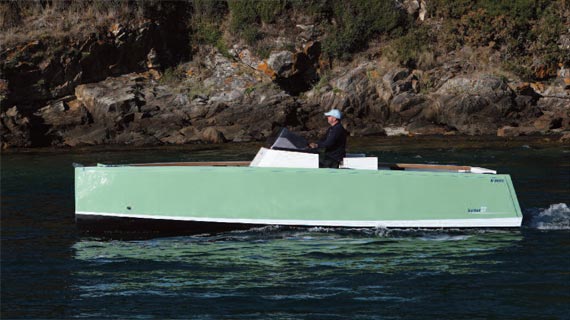 Smartboat rental 23 Ibiza
Today we present a new concept of revolutionary boat. An image that will begin to be common in the waters of Ibiza this summer. And is that few drawbacks can put you to SmartBoat 23 Ibiza rental is ideal for this type of boat.
Rental of SmartBoat 23 Ibiza, a great choice.
One of the main characteristics that define this boat is your helmet. Designed by Vicent Luariot-Prévost, the helmet has 6.99 metres in length, accompanied by a magan of something more than two meters and a half. Built with sandwich system, the stability of this boat allows to reach nine knots without lifting the waves.
Smartboat rental 23 Ibiza. Power.
Engine outboard that accompanies the Smartboat 23, a 150 HP Mercury, joined the draught of eighty centimetres allows to maintain a speed of 25 knots cruising. The speed tip reached by these vessels amounts to thirty and seven knots, arriving to them thirty and nine in the versions of two motors.
Interior space
Once on the boat, it catches us attention the use of space. With a unique cabin, the cover of the boat is usable almost in its totality, highlighting in bow the small solarium to our available. Accompanying the bathroom, we find a hot shower on a teak floor. The fridge is small but perfect to spend a day sailing.
Equipment SmartBoat 23
And is that this model is perfectly equipped in all the senses. To the typical instruments of navigation aboard there is that join the station Vhf, the Gps and a radio Cd for those hours of tranquility. When it comes to enjoy the sea, the Bimini is always present. Add the staircase to enjoy of the bath in the warm waters Ibiza or Formentera, and will have a day perfect.
If you are already thinking in Smartboat 23 Ibiza renting, we recommend visiting the ship tab to find more photos, prices and conditions.