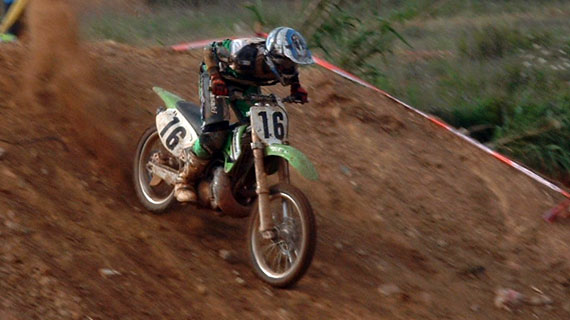 March one is celebrated the day of the Balearic Islands. To celebrate this day of 2011 has been created the day in Sa Coma. For those who are not related to these areas, Sa Coma was the old Ibiza military barracks. In 2009 it passed into the hands of the Consell d'Eivissa which has restructured the area creating a University campus, today in operation, a campus of emergencies, for the coordination of the emergency services, and finally a campus sport and environment. The latter has several sports facilities and a new motocross circuit.
For this holiday, were prepared for a series of activities related to nature, tradition and, of course, the children. We will perform a somewhat free translation of the corporate brochure, for the triptych should not have space for the text in Spanish.
The day's activities in the Balearic Islands
Workshop and popular chess tournament. Awards ceremony at 13:00
Display Ca Eivissenc (Ibizan dog).
Caravan of power and environmental information point.
Audiovisual projections: "The legacy of the Balearic Islands"
Audiovisual screenings: 'Natural spaces in the Pitiusas'
Exhibition of photographs: "Biodiversity of the Pitiusas" of Antonio Manzanares Palarga
Archery shop
Crossbow archery workshop
Sports games
Popular games
Alternative and collaborative sports
Football 3 × 3
Hockey games
Badminton
Volleyball 3 × 3
Table tennis
"Raqueta-guantes" matches
Aim games
Board Games
Activities in the Central Plaza
Children's and youth workshops from:
Mosaics of the Balearic Islands
Development of the map of the Balearic Islands with plasticine
Elaboration of books with Fables of the Balearic Islands
Points of book of the Balearic Islands
"Fischer tips"
"Windows color"
Badges and magnets
Children makeup
Balloon twisting
Jewellery with "fimo". Necklaces and earrings.
Scooby Doo bracelets
Rubber eva
Modelling paste
Games with recyclable material
Puppets and puppet
Dream catcher
Gel candles
Soaps
Pictures for scratching
Paper folding and origami
Sample of craftsmen of traditional trades.
Market of organic farming, artisans and local produce of Ibiza
Fair of the Barruguets (Ibiza goblins)
Traditional games
Exhibition of native breeds animals and trucks farmers.
Background music Ibiza Music Cluster Manager
Solidarity bar the socio-health Platform Manager.
Exhibition of Menorcan dressage
Official dance by Sa Colla de Can Bonet group
Bran popular dance
Display of Agility
Tournament Bocce
Historic camp. Representation of the time of Aníbal Barca and the ancient Mediterranean world.
Farmers parade
Display in the area of emergency
Exposure of the General direction of emergency resources
Sample of the operation of a forest fire emergency device
Show with fire trucks
Hospital campaign, operation of mobile Red Cross ambulances/ICU
Motocross trophy.
Only Ibiza wishes you to enjoy a great day of the Balearic Islands.