How we calculate the price of a taxi in Ibiza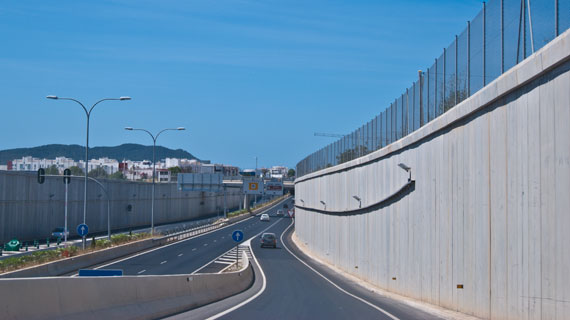 We have used the Google Maps technology to calculate the taxi fare between two points on the island. To do this you must select the destination and origin of the transfer. We provide you with a list of places on the island where you can select your position.
These calculations are used to use the distance generated by Google Maps in a car transfer between the two points. At this distance we apply the current rate for the year 2019 as we have consistency.
We recommend that you check if your travel to your accommodation can be cheaper by hiring a rental car in Ibiza. To do this you will have access to the hotel card and the list of both values.
The resulting rate is not official nor reason for claiming. Remember that the distance of the route can be altered depending on the traffic or other values.
Telèfons de les parades de taxi i ràdio taxi
Tax rate calculator
Exit point
Arrival point
Select origin and destination
Tick ​​S as the starting point and L as the point of arriva
*Actual calculation of travel by car according to Google Maps. Working hours from 7 a.m. to 9 p.m. from Monday to Friday. Saturday until 3pm. Night timetable from 9 to 7 p.m. Saturday from 3 pm, Sundays and holidays.