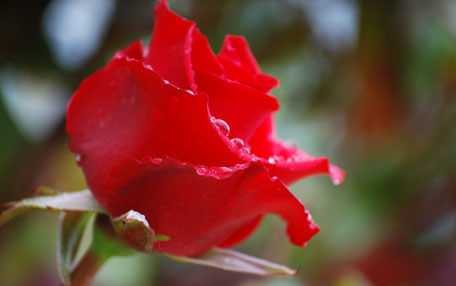 Andalucia has many good things and only one major drawback: has eight provinces, eight. And each and every one of them is more beautiful than the last.
Eight cities where practice the tourism
By this I mean that the problem of Andalusia is that it is very large, and that it does not know where to start. From here we want to recommend a route chula to make Andalucia and not miss anything of what is worthwhile in this beautiful and charismatic autonomous community, which they say is the most sympathetic people from Spain. Although the network of transport in Andalusia is poorly organized, best to be able to move freely as deserve it a holiday to go in your own vehicle, and if you aren't so lucky as to have one, find one of the thousands of car rental companies scattered airports, railway or stations by the same inner cities such as Malaga. Personally, if there is anything I hate doing on vacation, it is waiting for the bus.
Without saying that this route that we present, theirs is to do it in spring or fall, or if you do it in summer beware of rent a car with air conditioning, since temperatures in some of the provinces of the interior (Seville and Cordoba, more than nothing) can exceed 45 degrees to the Sun in mid-summer…
To start tranquilitos, we can start by Almeria…
Almeria not is very known even out of Andalusia, not has much fame and that is an of their big advantages… beaches deserted, havens hippies and peoples lost are part of its charm. Don't miss: the natural park of the Cabo de Gata, incredible beaches, calm, without children striking voices and foreigners doing the same thing. Pueblecillos as the black water Amarga, Carboneras and San Jose are wonderful to go relax with your partner, for example… Not is the best site to go is of party, that does not. But is good, nice and cheap. Can lose you by lanes and discover coves hidden, and can taste fish fresh freshly pescadito to prices of laughter in any of those restaurants that you find.
If a little more strips to inside, Granada road, can make a stop at Mini Hollywood. There were recorded many films from the West, and even one of the big three of Indiana Jones. There is a very entertaining theme park, and if you are lucky with the dates, many festivals are made at the same site. And speaking of festivals, if go to Almeria in August not you miss the Creamfields Andalucía.
The United Al-Andalus
A little later, we arrived in Granada. Granada for parties, oh yes. University City, young people for all sites, a small and manageable town beach in summer, snow in winter, and between medium lots of partying. But as not only of party lives the man, Granada is undoubtedly an of them cities Andalusian with more heritage Al-Andalus, not you can lose the Alhambra, course, and the give you a turned and lose you by the Albaicín not has price. You can imagine you that are in times past and relive the battles that there is lived. Granada is without doubt a city to enjoy. Can visit also its Park of them science, quite entertaining, ski in Sierra Nevada if going in winter, and by supuestísimo put you hincho of eating of free. Let's not forget that Granada is the capital of the cover free with beer. "A beer, please" and you put a couple of mini pizzas. "a beer by please" and you put a canape of lomo "another beer by please" and you put a salmorejito rich rich of the place. Now you can go pa House cenado.
You can then climb slightly to Cordoba. Cordoba is the most authentic Caliphal city of Andalusia. The mosque, the Jewish quarter, the Temple of Viana… It will not be heritage missing you in Cordoba. Stroll through the Jewish quarter, visit the courtyards and the flower-filled streets, Miss the narrow streets around the mosque and of course buy any souvenirs made of leather by craftsmen you'll find along the streets. Cordoba passed and so many religions, and all remains were. The best example is the mosque of Cordoba, who before becoming a Muslim mosque, was Visigoth basilica, and currently is a Roman Catholic Cathedral. The funny thing is that the materials were recycled to change style, and is why it continues to maintain a little bit of each of the styles. Of the Jews, little evidence was in Cordoba, only the Jewish quarter and the synagogue, but left us the legacy of Maimonides, the philosopher and physician best known from the middle ages. Yes, Yes, Maimonides was Cordoba. A curious detail of the mosque of Cordoba, is that one of their remodeling after reconquest, "malorientaron" the Temple so that the Muslims could not pray. I mean, it is the only mosque in the world that is not oriented towards Mecca.
To go to Cordoba without a doubt the best time may already famous and called "cordobés".-in this time may crosses, the Cordoba fair and the Festival de los Patios meet. Are going, is the month perfect split go, and is that there is that see what we like to the Andalusian a party.
Editorial: Cecilia Viesca
Andalusia there is only one
Photo: not only Ibiza