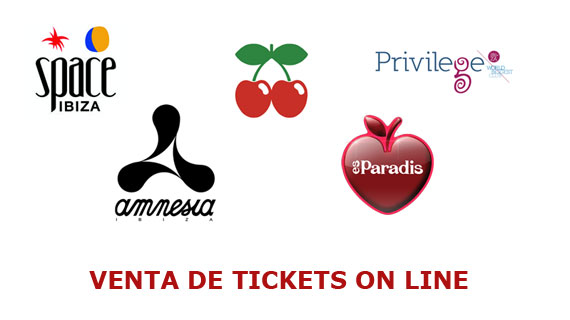 Tickets to Pacha Ibiza 2011
Mondays Swedish House Mafia tickets Pacha Ibiza 2011
A show with own identity is that bring us Axwell, Steve Angelle, Sebastian Ingrossoy Eric Prydz. The MTV Europe Music 2010 will make us enjoy this summer with the amazing music of this Swedish group. A communion perfect between DJs, fans and public that we will leave with the best flavor of mouth.
The Tuesday Flower Power inputs Pacha Ibiza 2011
Without a doubt the most unique night Pacha Ibiza and which most famous accumulates per square meter. A party completely different from the hand of Carlos Martorell more 1970s Ibiza hippie recalls the time. Peace, love and Rolling Stone. Beatles, Zeppelin… and of course, Dj Piti. Flowers, symbols and of course, lots of love.
Subliminal them Wednesday tickets Pacha Ibiza 2011
Eric Morillo does take us through your house funky own chunky for the feelings of the best New York house. One of the great spectacles of Pacha Ibiza and you harvest more successes. This year it will come accompanied by Chuckie and Basement Jaxx.
Or the night in that Pacha bursts. If you can't find input, it is that probably already have been sold to the pots of the door. Of the hand of David Guetta is presents the event that collapses Pacha and its surroundings. We are talking about one of the best global Djs, widely awarded and whose first album nearly reaches the million and a half copies sold. If hits such as Love Is Gone, The World Is Mine or Gettin' Over You, you don't sound, is that you are not one of the more than two hundred million users have played their videos. With this name so evocative, will remember this night for the rest of your days.
All Gone Pete Tong those Friday tickets Pacha Ibiza 2011
The night of the Friday Pete Tong presents a spectacle only full of funky club and house. The most sensual night is presented with great new features and, as always, with stellar artists who come to the call of the DJ booth.
Defected to the Saturdays tickets Pacha Ibiza 2011
Defected is not only the name of one of the most prominent in the English music scene. Is also the name of a great party full of house, funky and soul. The best Djs British is dan CITES in the night of the Saturday in the track of Pacha.
A Sunday with Cadenza tickets Pacha Ibiza 2011
The Cadenza label signing returns to Pacha name vagabonds event. Underground house and techno from the hand of Luciano, Carl Craig or Moodymann, besides the collaborations of artists invited. A party that not you must lose yourself.
Get your tickets Pacha Ibiza 2011
If you don't know how to get to the disco don't miss our directions and map in the file of Pacha Ibiza.
Of course you can get your Pacha Ibiza 2011 tickets on our website of tickets Ibiza discos