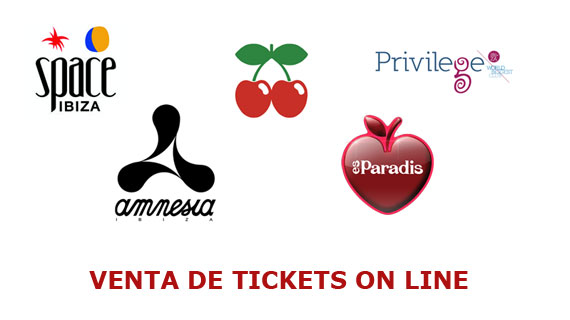 Tickets Amnesia Ibiza 2011
On Monday the great explosion of entries Cocoon Amnesia Ibiza 2011
Amnesia is celebrating successfully this legendary party full of color and sound. The disco with the award-winning best sound of the world is put to them feet of Sven Väth. This year arises from Madness with the additions of Ricardo Villalobos, Richie Hawtin, Thomas Melchior, Loco Dice and Gabriel Ananda and Dominik Eulberg madness in a devastating duo. And they will not be the only ones. This year appear in Ibiza such well-known names on the international scene such as Lawrence, James Holden, André Galluzzi, Luciano, Miss Kittin and Tobi Neumann. No you can lose the music in live from Jack Sienkiewicz, Buy Gerber or or Martin Buttrich. This year less that never, not you must lose you an of the festivals of the summer. Cocoon.
The Tuesday bursts in Tonight with Eric Prydz and Annie Mac tickets Amnesia Ibiza
The newest and most anticipated show of Amnesia. Two own name that promise a spectacular night. On the one hand, Annie Mac, the host of the BBC Radio 1 and ship logo of it music electronic traps in the terrace of Amnesia to own and strange. With his peculiar vision of the world, Annie will present the big come from every corner of the planet including names as authentic as Tiga, Boys Noize, Skream, ase & Status or Benga. The Eric Prydz has no name. After razing in London with Epic, the Monday close the bar to open the restaurant of luxury. With a music of avant-garde that surprises everyone, Eric is willing to use all the power of Amnesia to get a unique spectacle. Do not miss it.
On Wednesday it gives way to the Trojan tickets Amnesia Ibiza 2011
If searched last in the last sixteen years by Ibiza, safe that has seen some of them shocking posters announcing it Trojan. Perhaps then its name was the cow killer and the disco not was Amnesia. Perhaps La Troya Asesina not pass unnoticed to anyone. A new change of destination ended by calling it the Trojan. This year he returns to Amnesia as life insurance. And it is the most magical holiday, transgressional and authentic Ibiza returns to flood us with a unique style that has made her endure through time.
Cream for the night of the Thursday tickets Amnesia Ibiza 2011
If there is a classic, a suitable for all audiences, da like it where you are or where you come from, that is Cream. Or the older remember when it began this spectacle that brings thousands of fans each summer ready to listen to music in its purest form. Almost all the big artists International have last by the room to do enjoy to the public more feverish. A night Cream not is a night either.
I want my MTV Ibiza those Friday tickets Amnesia Ibiza 2011
Every Friday in July and August are going to hold a new event whose proportions unknown. The channel MTV is planted in Amnesia to organize an event that aims to overflow crowds. With the collaboration of artists like Duran Duran, Tiga, Riva Starr, Magda, Erol Alkan, SNOOP DOGG, M.A.N.D.Y., ROBYN, or PRIMAL SCREAM, the performances will be broadcast through this known string to more than 25 countries around the world. I want my MTV Ibiza
Matinee the great feast of the Saturday tickets Amensia Ibiza 2011
Do not go, not enter, or you can think to stop by if your morale prevents it from you. The most scandalous party that never took the island. You will get the hands to the head. You are warned. Tech-House and dance music for a night that raises the temperature and exhaust entries. A party like never again have known. More than one hundred fifty thousand people a year is not a joke. A night to live without complexes with Loorde and Dj completo J. Louis, Taito Tikaro.
Sunday Pop Star – Foam Party tickets Amnesia Ibiza 2011
Brian Cross dismisses the intense week with its mix of pop and house in a combination unique and fascinating. The mixture does not have waste. The best House joins voices in the national and international scene. Sophie Ellis Bextor, Inna or Rozalla can tell you little to those less knowledgeable. If we talk about Monica Naranjo, voice us sounds at all. If we add the night of Pop Star Marta Sánchez, you not going to forget easily.
Get your
If not know as get to the disco not you miss our directions and map in the tab of Amnesia Ibiza.
Of course you can get your tickets Amnesia Ibiza 2011 in our web of tickets clubs Ibiza