If you've chosen to come to Ibiza by Holiday accompanied and want to enjoy a quiet, you're probably wondering what is the best hotel in Ibiza for couples. Because we're going to put fairly easy. Thanks to its location, Hotel Los Molinos is perfect for adults. With its four stars, you can enjoy both the sea and the city without having to scroll.
The best hotel for couples in Ibiza
Hotel Los Molinos is located in the area of Ibiza, known by the same name, Los Molinos, South of the city. It is an area high in the North of the Figueretas beach from which you can see places like the beach, beach d' Bossa and, in the distance, Formentera.
Its location is privileged. It is away from the tourist bustle of places like the port. But if us like visit the night Ibizan not have rather than move us ones ten minutes to foot to get to the ride.
Rooms only for adults
Hotel Los Molinos in we will find four types of rooms for adults only:
Single room
For those traveling alone the hotel has rooms with a single bed and everything you need for a pleasant stay.
Double room
In the double rooms have two options: without or with views to the sea. The rooms overlooking the sea will have terrace or balcony to enjoy the coast.
Executive room
If you are coming for work, or if you prefer a comfortable place where to work, your best option is the Executive room. Again we find sea view options. If you decide on an inner room always enjoy a patio where you can relax.
Perfect Junior couples room
The Junior rooms are the most exclusive hotel and it shows both in its design and the availability of a double bed. If you want to surprise your partner with a unique holiday, this is the perfect spot.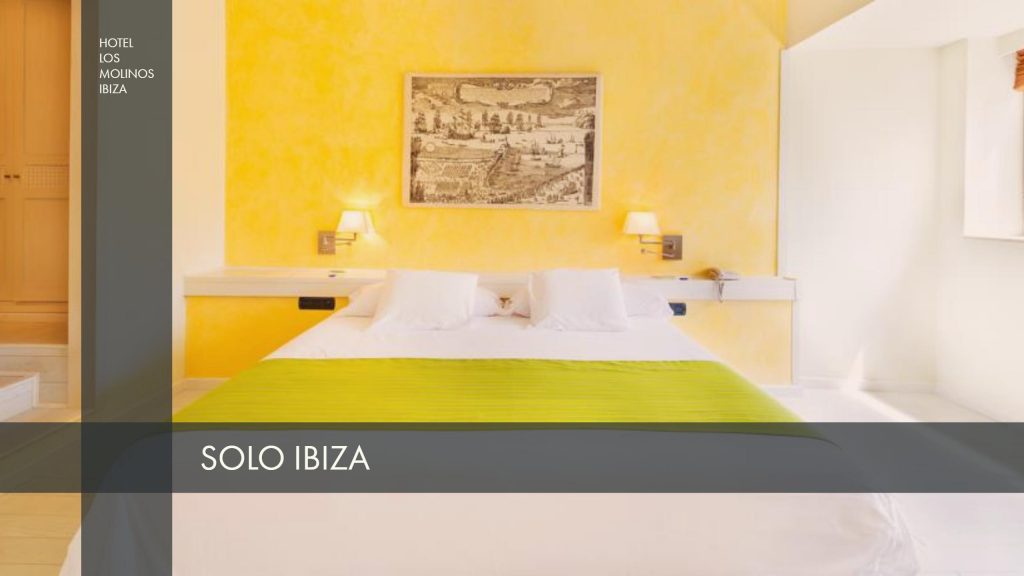 The best hotel of Ibiza
In the surroundings of the hotel we will have a wide variety of environments and opportunities. If we choose the beach, you only have to leave the hotel to reach it. Also the stops of buses is found at the end of the street by what can move us in line urban if not have of car of rental, although not is the best option. If we choose to
If we elect to make a tourist visit to Formentera we could take some of the boats that leave from the beach itself.
If you prefer to experience the atmosphere of the city of Eivissa then awaits a short journey through the Spain Avenue until you reach the area of The port, where you will find atmosphere both day and night.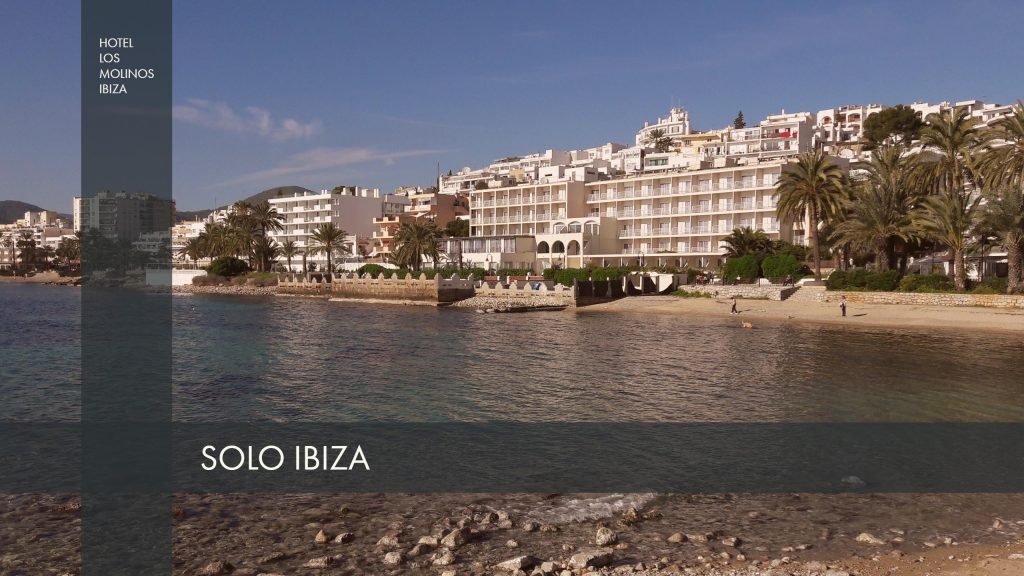 Reservations and opinions at the Hotel Los Molinos
Opinions of Hotel Los Molinos are quite good. Its location, receives the greater merits as it is perfect. Also include the panoramic rooms overlooking the sea.