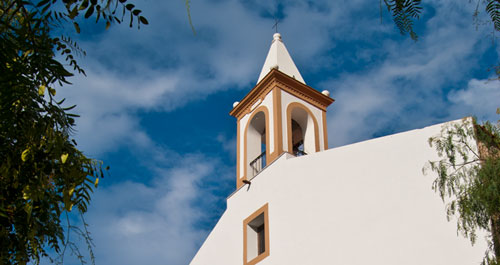 This weekend he has had the turn to the North of the island. In particular to Sant Joan de Labritja, a small town subject to the passage of time. A stronghold of the most ancient Ibiza , which preserves intact the rural flavor that, for centuries, dominated the pitiusas. And did not disappoint us.
Arriving at Sant Joan de Labritja
Sant Joan is not an easily accessible area. The roads that connect this population with other points can become a real ordeal for those who do not like curves. We found the more quiet stretch in the South, with access from the neighbouring Sant Llorenç (San Lorenzo). This road originates from the junction of the road from Santa Eulalia Ibiza. You will find a detour that will help us to access populations as disparate as Santa Gertrudis.
But also is can access to Sant Joan from the Cove of San Vicente, through the tiny village of San Vicente with an end somewhat busy. We find the most rugged road to the West, where Sant Joan communicate overland with Sant Miquel through rural and very winding roads. And is that not can forget that Sant Joan is is immersed between mountains of pine trees and scrubland low. A green paradise.
I find in this town of Ibiza.
The core urban of Sant Joan it made up although three streets. A to the left of the road, that keeps the modern building of the Town Hall of Sant Joan, and them other two giving form to the Church and its square. Is here where can find the unique parking of the town, bordering with the facilities sports of which is has provided the municipality. The rest of the village farmland, with a very humid climate, and forests which highlights some isolated House share it.
The Church of Sant Joan belongs to the eighteenth century, but far from overlooked, it has become one of the great regarding the visitor. Its quiet square, the paved streets look and that wonderful Green that Sant Joan knows to offer. One of the nicest we have had the opportunity to see.
Sant Joan gives the impression of being one of the towns poorer Island, lacking in major urban centres. Except perhaps for the cala de Portinatx, Sant Joan has maintained one of the most important values of the new tourism and their lands are the greatest potential for the future of Ibiza. The contact with nature is permanent and protection in this sense of public administrations start to be total. And it is that Sant Joan de Labritja is becoming one of the few rural paradises remaining in Ibiza.