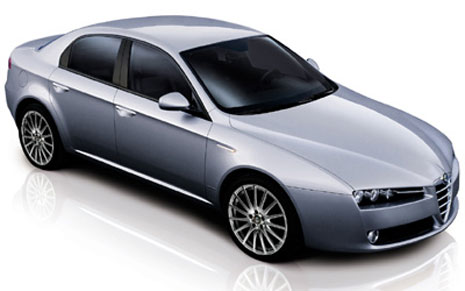 Today they present one of those vehicles in which driving is a pleasure. If wants to make a rental of cars in Ibiza, the Alfa Romeo 159 is presents as a model of great beauty, to drivers demanding that need an extra of quality and comfort. CE worthwhile to make on the island.
Ibiza does not have roads of dimensions suitable for the full development of the engine, so you can focus on comfort, elegance and Italian finishes in this car.
The distinction of the Alfa Romeo 159 is patent in every detail both of the outside as of the interior. The equipment of series is simply fantastic. Its eight speakers produce high quality surround sound. With address assisted, the air conditioning bizona with climate control you get rid of them burdens of the summer and you will facilitate an area welcoming, with independence of who you accompany. Your smart card key could not miss in a modern sedan that boasts.
As Alfa Romeo usually does, this sport with a saloon body will delight the finest conductors.
Move is in Ibiza with the Alfa Romeo 159
The dimensions of this vehicle, something more than four meters and half, you will allow easy access and parking at any Beach. A powerful engine and reduced consumption, about five liters of average consumption, accompanied by a spacious interior. And the trunk will not be a problem. With a little more than four hundred liters of capacity, both their bags how those of his companions will accommodate.
Enabled for five occupants, and with a power of hundred and twenty horses, the Alfa Romeo 159 is the preferred vehicle for travel up to an farmhouse or a boutique hotel. The displacement at any cala little busy is secured.
As a rule, remember not to leave anything of value inside of the car of rent in Ibiza or mobile, money or portfolios to view. And much less when we speak of a saloon so striking. Much less, when we are speaking of the Alfa Romeo 159.
We recommend that you check our prices for car rental in Ibiza