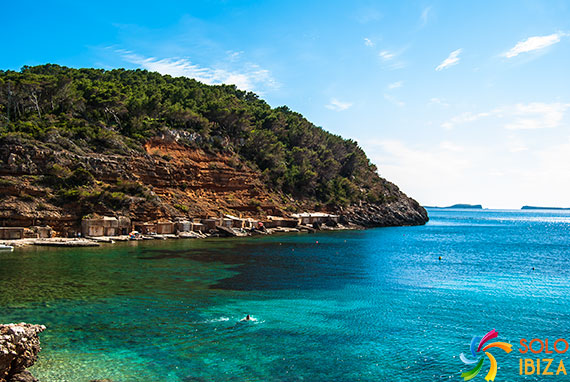 Rental car Ibiza 2014
We started the 2014 with new prices and models of rent in Ibiza. During the month of January bids are spectacular. If you rent a car for a week you can get out for less than six euros and with very good conditions.
Incredible prices. Rental car Ibiza 2014
For example, a Volkswagen Polo with unlimited mileage and free cancellation fees will exit at 5.98 euros a day. For something less than nine euros can enjoy a golf course.
Up 9.17 category, we will have an Opel Astra, a rather larger car.
In the standard car category we find for little more than ten euros a Renault Scenic.
Eleven euros and a half is the price of a car with automatic change as the Toyota Yaris. If you've never driven a vehicle with automatic transmission, it might be a good time to try one. If you don't like the Toyota, you can choose the small Fiat 500 by 14.40 or even Volkswagen Golf by 17.98 euros per day. Clear that if you prefer a convertible, Fiat 500 convertible car will be at your service for a little more than 33 euros. Also available in automatic version the Stationwagon with Airport pick-up for thirty-six euros.
For those who prefer driving a car of superior category, the Ford Focus with Airport pick-up can be a perfect choice for a little more than 14 euros a day.
If you're driving much, a diesel option may be a good savings. The Ford Fiesta tdi with inside the Airport pick-up will come out for a twenty-three euros per day.
Ford C Max, a luxury, for twenty-seven euros per day. A Megane by thirty-five.
For those who like driving pleasure, you'll find the Audi A4, with few vehicles available, 36.
For those occasions where we need more spaces for single conductor can have the Volkswagen Touran, 5 + 2, for a total of thirty-seven euros.
All cars correspond to the indicated model or a car of similar characteristics.
Tips for renting a car in Ibiza 2014
We remind you that hiring costs rarely come alone, so the price, both in our company and others, may be associated fees. But don't worry, you have in SoloIbiza are.
Fuel expenses.
There are two political fuel: lleno-lleno, full-empty. The first, best for our pockets, usually lead to an increase in the price of the car. We collect the vehicle with a full tank and we deliver it filled. You can charge the fuel tank and refund you the delivery. The second option, full-empty, force us to pay a fuel tank (60 Euro onwards according to company and vehicle model) and not matter how bring back the deposit. The rental price is lower, but does not include extra for gasoline. If we intend to drain the tank, it may be the best option.
Bails or franchises.
Depending on the company offering the vehicle, surety bonds, also disguised as deposit of the franchise, often from the three hundred and fifty euros onwards. We have seen them more than 200 thousand, so make sure you have balance in your credit card.
When returned the franchise or deposit on rental cars?
Normally at the end of each month, but depends on the procedure of each company.
How can I prevent the deposit or franchise?
All the rental companies offer additional insurance that eliminates the franchise (known as zero franchise). This insurance can vary between the ten and thirty-five euros per day of rental. This insurance does not usually cover certain malfunctions in the vehicle such as wheels or moons. If you want to save on your insurance and increase coverages on wheels and moons you can hire, when making your reservation, our insurance against reimbursement of the franchise. The amount is much lower than the insurance that offer agencies and, although not going to avoid retention, they'll make the reimbursement in the event of a mishap.
Credit card
Not rent a car without a credit card to cardholder's name. The credit card is essential for the withdrawal of any vehicle. In the case of situations not covered by the insurance policy, credit card is the way to ensure the reimbursement of incurred damages.