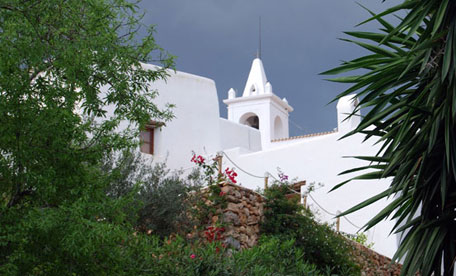 Rent a car in San Miguel Ibiza
It can be that this summer you've planted in the Ibizan town of San Miguel (Sant Miquel if you prefer the catalan name) without a car rental in Ibiza. To the get you've found with a place of dream, quiet until in summer, where the nature is a luxury that only you can get to enjoy. Everything will be perfect while in your plans do not include the transfer to other parts of the island, as beautiful as this in which you are. Here is where begin to take in less a rental of cars in San Miguel Ibiza.
So you place a little, San Miguel is located to the North of the island, a few kilometres from the coast. From what high of his Church, a fortification of the century XVII, can see the port of Sant Miquel. The port is one of the most important tourist attractions of the municipality of Sant Joan, to which it belongs. The place is ideal if you think about an holiday breathing pure air. Around us are just other populations of lesser depth as Sant Mateu, Sant Joan and Sant Llorenç.
Clear that not all van to be advantages. The connections with other points of the island of great relevance are scarce, and also their schedules. If we decide to live the night or visit the coastal watchtowers, then we will need a car rental in San Miguel Ibiza.
Never miss anything with the San Miguel Ibiza car rental
San Miguel will find three lines of buses with destinations in Sant Antoni, Ibiza (via Santa Gertrudis) and Es Canar market, famous among celebrities. However, you will not find target to almost none of the other creeks that make up the North Coast, such as Cala Portinatx, Cala San Vicente or Cala d'en Serra. But you can also watch a sunset on the beaches of Ibiza. And no you can't afford that. The coast West of Ibiza offers some sunsets of dream. Nor he would visit so beautiful corners such as the small island of Es Vedrá, or as impressive as Cala Salada coves. Visit the Puig de Missa in Santa Eulalia or enjoy the great beaches of Es Cavallet must come into your plans. Although that certainly will not be possible without the .