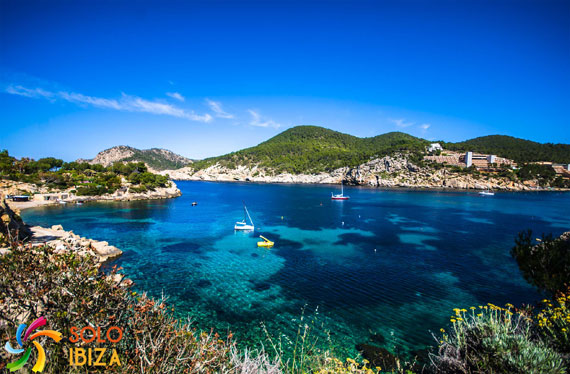 Places to visit in Ibiza in rental car: is Pas de S'Illa.
Much that see if you can drive in is Pas de S'Illa
If you are one of the lucky ones who have booked a car rental economic in Ibiza, you are going to show some places that you can visit and pass spending those litres of petrol going to overrun you before you return your vehicle. Our proposal today: is Pas de S'Illa, about twenty-four kilometers from the city. This fantastic place is a small strip of land that connects the island of Ibiza with small Sa Ferradura. This small private island has the honor of being considered the most expensive island in the world. It is private, but luckily, its coast you can tour walk.
It is Pas de S'Illa is located within the port of San Miguel Bay. The landscape is spectacular. To access we have to surround the mountain in Na Xamena direction. The road is a little surly, though we have passed with a seven-seater without further problem. Along the way we visit the Torre Des Molar, although there is up a pretty steep hill walk. After a descent across the Cove is at our feet. There is a small parking lot where to leave the car. It carries a camera and shoes for walking because the surrounding area don't have any waste.
Front us, extends a stretch of Beach about 30 meters with two beaches at the sides. The sand, look inside the Cove. From rock, it allows you to enjoy a unique landscape between cliffs with impressive backdrop Murada island. You can walk on both sides of this area, but be careful not to get to sites that you can not put down.
Along the coast of San Miguel drive
If we continue our walk through this beautiful corner we discover that San Miguel port hidden long enough for a very full day. On the beach there is access on the left which allows you to cross walk to Cala Moltons, a deserted Cove. Above the hotel complex that serves as a backdrop, there is a magnificent viewpoint from which you can see part of the Northern cornice. This viewpoint is located at the entrance of the cave's Can brand, a structure of stalactites and stalagmites beautiful and highly recommended.