Today has been a day of celebrations in Sa Coma. The day of the Illes Balears has had a spectacular celebration and a welcome no less interesting. So much so that you have not left or one gram of paella.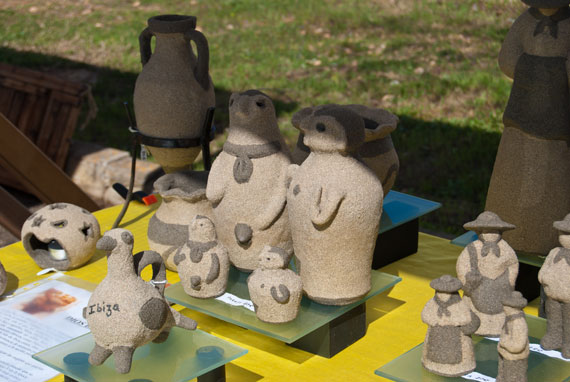 A not very large but well equipped enclosure.
To tell the truth, the enclosure, with several ships refurbished and others developing reconstruction, or collapse, has not been clear, is traversed in less than an hour. If you need to see all the activities that exist, and participate in any, as a day has seemed little. In fact we have lost us some than other attractions. But what we've seen, we've liked.
To start we found a somewhat atypical craft market. Half farmers, half elves, merchants have exhibited the typical Ibizan products, along with fruit and vegetables from the land. Hippies with ornaments and necklaces jobs could not miss, although one has struck us particularly. Figures with Phoenician and Punic representations with the announcement of "sand of Ibiza" along with ashtrays and incense made from the same material. It was something different and very well done.
Next to the markets we have found great paella sheltered by a huge sandwich that have served to visitors. To the sides, the old barracks in whose streets were soldiers. Today have become small stalls where we have seen copies of Ibizan dog, and some that another demonstration of how raised the Hare in the countryside. Archery has also been present, even for the smallest of the House. An exhibition of very beautiful pictures of the biodiversity of Ibiza and information on how to keep it, helping with recycling, was concluded the first Pavilion. In the opposite, launchers of rods representing the ancient Phoenicia. The petanqueros also had a day of movidito more.
Among this last area and the central plaza, a small exhibition of farm animals of the pitiüses, with indigenous breeds.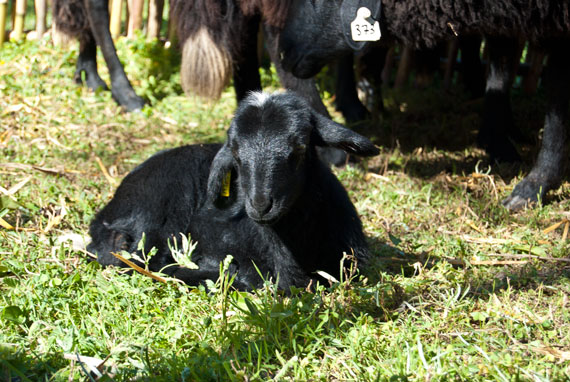 Farthest from the entrance hall has had a curious demonstrations of agility, dogs jumping fences and dodging obstacles. And the children enjoyed it as nice. Although there was a central tent, where the playground and the make-up were present for them.
The protection of the island
Although amazing what we found at the entrance. Firefighters, Civil protection and forest fires have opened their doors and made some simulations that have made the delight of children. The great interest, the helicopter of Civil protection which has flown several times that we have seen from close by and the area.
At the exit, we have had to surround all the former headquarters of Sa Coma, on the back we've seen provisional motocross track. And it is that Sa Coma can become one of the hubs of the new Ibiza, although it still fits very much.