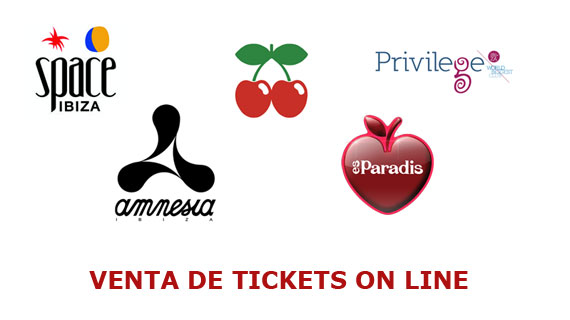 Openings Ibiza 2012-sale of tickets Opening
They are already here. Finally we have opening for the discotheques of Ibiza dates in 2012. Not forget that have to it sale them tickets for them best Opening and, of course, for the parties of all the year. Buy your entry and avoid the long queues of the box office, besides ensure you the access to a night magic.
Space openings Ibiza 2012
It may 27 start the most spectacular season at Space nightclub. It will be a big year, feels. The Space Opening 2012 promises to remove all of the juice to one of the most anticipated events of the year. Don't you miss the opening of Space Ibiza 2012 and get already your input.
Eden openings Ibiza 2012
A nightclub that goes more in recent years. Located in the town that many take as reference for the music and the spectacle musical Eden will open its doors the 1 of June. Get ready to experience a world of emotions and vibrating in a great atmosphere.
ES Paradis Ibiza 2012 opening
Regarded as one of the greatest in the world of the "clubbers", Es Paradis prepares to open its doors on May 18. If not are very since in the night Ibizan, starts asking by the party of the water, one of them major events that us will bring a surprise after another. The world goes to another rhythm. Which brand is Paradis.
Ushuaia Ibiza Opening 2012
The great revelation of last season Festival will open big. A large opening which will last two days and that has prepared for Saturday, May 26 performance of Luciano accompanied Cadenza. To Sunday 27 plans can not be better. Fatboy Slim will lead this event to which no shortage of artists invited.
Ibiza 2012 opening Party boat
This year we have another important news to give you. Opens the David Guetta FMIF + Pacha 67 Sailboat. A fun outlet to sea aboard a single boat. Seven hours sailing on board with all the beer at your disposal as well as non-alcoholic beverages. Catering for sandwiches and fruit and, of course, your ticket for one of the most indisputable successes of last year: F * me I'm Famous. Output with very limited tickets Tuesday. It runs and don't miss yours.
Get your tickets for the in our web of clubs of Ibiza. Do not miss any event Opening Ibiza 2012.