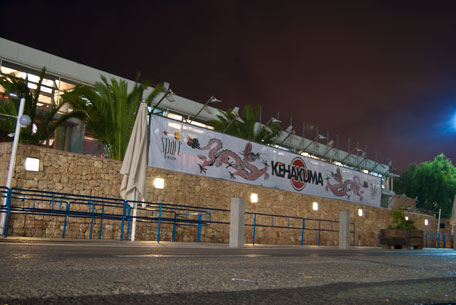 Space Ibiza 2012 opening
Discount of 20 euros in the opening Space Ibiza 2012
We already have the date of one of the most anticipated moments of the summer. The large Open Space Ibiza 2012. An event that promises to be unique and brings one of the best letters that are remembered on the island. Will be the next domingo 27 de mayo. Its name, Space Ibiza Opening party. Price: 70 euros. Although we have a small surprise. For a limited time you can get your input with 20 Euro discount on our website of Ibiza discos.
What are you going to spend that money? To see one of the greatest spectacles will be present this year and will start at 16:30. Get ready to participate in a real concert where you will find the best music surrounded by a magical atmosphere. You will get people from all corners of the planet to listen live a long list of artists invited the head with Carl Cox. In addition you will find the resident DJ's that make every night a madness.
Is it worth the opening Space Ibiza 2012?
It aims.
Space Ibiza nominated as the best club in the magazine DJ MAG Awards "Best of Spain".
Double nomination at the American Music Awards electronic IDMA as "Best Global Club" and "Best Sound System Design". Imagine the atmosphere and the sound quality of this club.
2012 nomination in the Deejaymags as best club.
And we just start the year.
Where is exactly Space Ibiza?
As you put down a map to never miss. Space Ibiza are located on Playa d' Bossa, South of the city of Ibiza. You will find buses that will take you to the door of one of the great Clubs of the world, both from the city airport. Even if you are going to be many, so if you do not want to suffer the inconvenience of this transport we recommend that you look at a car hire in Ibiza. Remember to buy your ticket in advance for the great 'Ll save you a good tail and of course a good pinch. If you want more information about other openings, visit our openings Ibiza 2012 article