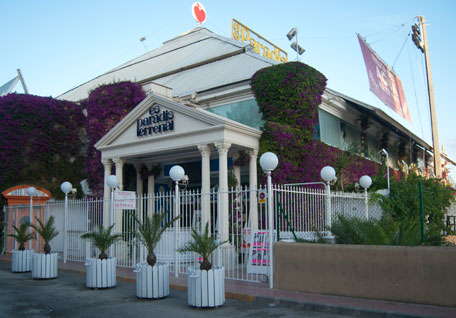 Opening is Paradis Ibiza 2012 – Opening ticket
One of them events more highlights of all the year it found in Sant Antoni, a locality to 14 kilometers of the city of Ibiza. It is of the opening is Paradis Ibiza 2012. The big party, the Opening May 21, promises to be one of the shows that are going to remove the foundations of the island.
Poster and opening is Paradis Ibiza 2012 tickets
The poster of course not can be more explicit. DJ Oliver, Pippi, Jason Bye and Phile Faversham, the famous Hed Kandi will perform throughout the night. And there are still more artists to be confirmed. Do not miss the appointment the Dj resident Steeve Valverde. You can already buy your ticket in advance and avoid large queues of the box office. In addition you will get a discount of twelve euros if it purchases already. For 33 euros will be able to attend the opening of a nightclub that has been already placed among the greats of Ibiza: Es Paradis.
Don't know Es Paradis? Because is an of the larger rooms that the island us offers. In her last year celebrations of the importance of the Ibiza Rock, Clubland or Glass were celebrating. But the big winner of the season was no doubt Hed Kandi. But if something has given fame to is Paradis, has been the party of the water. To the rhythm of the best music, the central hall is gradually becoming an almost impromptu swimming pool where people danced. Some in a swimsuit. Others directly fully clothed. Remember use the service of wardrobe if not like find you the mobile and the portfolio soaked. A thing is safe. You can not resist. This year, the first it will be a day after the Opening of is Paradis.
Where can you enjoy the opening is Paradis Ibiza 2012?
As the Disco is located in the Sant Antoni. Next to the known roundabout of the egg of Columbus part a road parallel to the beach. If you do not have vehicle check our offers on car hire in Ibiza. A few meters to the left, you'll find the façade of the disco. It is impossible to miss, but if you still have doubts, follows the young people who will walk. Keep for sure that van to the . If you are looking for other parties can find them in our section of openings Ibiza 2012