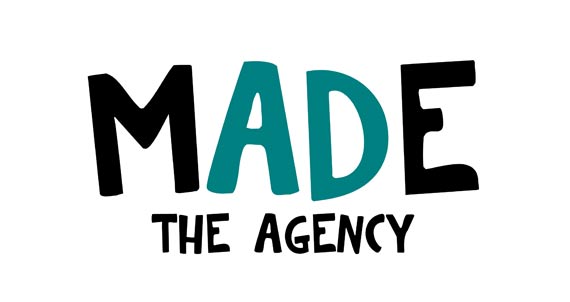 Online marketing and social networks in Ibiza
Made The Agency, communications and Social Media
Made The Agency, we are the first agency of communication and social media in the island of Ibiza, offer a wide range of services to level national of marketing on line and off line.
Social media and Marketing online in Ibiza
Our specialties: social networking and search engine positioning-focused content management.
Our services:
Creation and improvement of your corporate Web image and content.
Creation and monitoring of Blogs and Social networks (Community Services Manager).
Oriented positioning SEO content writing (web, blogs, articles, press releases…).
Strategies of recruitment and loyalty of clients (newsletters, emailing…).
Monitoring of the network, management of the reputation on line.
Creative ideas for the creation of campaigns, promotions and contests online.
Development and implementation of corporate identity (naming, logo, stationery, merchandising…).
Design of content and image kits, brochures, posters…
Creative designs of image and original scripts of content for promotional videos, ads, radio spots and spots and other advertising media.
Management of ideas unique and original of Street Marketing and Marketing of guerrillas.
Courses and basic training on the efficient use of social networks in your company.
Formula of Marketing online and social networks in Ibiza
Our formula: creative solutions based on an efficient strategy.
We offer real insight to companies about the importance of being on the Internet and the use of platforms that this medium offers us to strengthen the brand image, inform about services and products of any kind of business, capture and retain customers, offer a good reputation online and many more benefits, 24 hours a day with the possibility of reaching all parts of the world.
Believe in the consumption responsible, therefore in the offer of services of a form responsible, each company need certain actions of communication for its growth of which not can dispense with, by what also is an error perform more than which is need to finish covering much but without get to the public objective.
Our goal is that your company is reference in its sector, offering the best image and coming to the greater number of public objective.
Our rates are adapted to your budget, possibilities and needs. Check out our packages of maintenance of networks social online, very economic. If you are interested @ in other types of actions, we offer you a detailed proposal, and if your company does not have sufficient resources to hire our services, we can train you.
Request information without commitment and remember: "what is not said is the most important communication".
686 156 327 Tel. / 646-342-652
info@madetheagency.com