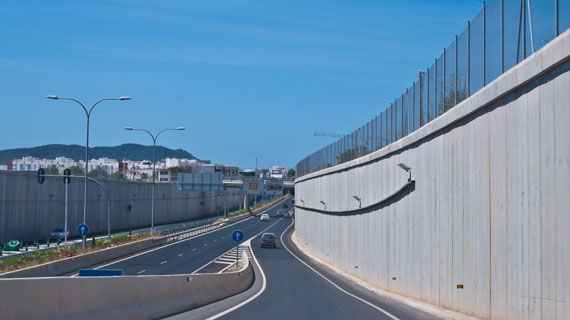 Taxi Ibiza. So if we just get to Ibiza, as if we already live on the island, have an approximation of the cost which can be offset in taxi was complicated. And we say "was" because we have developed a page that can calculate the almost exact cost how much is a taxi in Ibiza in practically any displacement.
In our web of Ibiza, has the calculator of taxi in Ibiza.
Taxi Ibiza. How the calculator works
The operation is well easy. We have prepared a list of the main taxi ranks, including some such as the Can Misses Hospital or the airport. Behind them, the major urban centres of the island. Have in account that the nuclei urban, except for Ibiza, have an extension very limited. If want to move is to a street in particular, within them nuclei, the cost not should be increased in excess.
Ibiza taxi. Points of interest.
In the case of transfers occurring towards the clubs, we have selected the most important of the island.
On the beaches, we have included all the beaches and coves that appear on our website. If you intend to visit any, we recommend you first go through the section of beaches and coves of Ibiza.
For accommodation in Ibiza, we have made a special effort, including almost three hundred accommodations, many of which are available in our comparison of offers, where you will find price comparisons for the vast majority of apartments, hostels and hotels in Ibiza.
Along with this information you will find the words S, exit, or L, arrival included in select buttons. Note that the distance may vary according to the direction of the route, so it does not skip the order of your search.
Once you select the origin and destination, must press the button calculate rates starting from this time, and after a brief calculation, will information concerning travel, the distance that will take the taxi flag down and its price according to the schedule that we take the taxi Ibiza does not offer long-distance as so the price varies considerably.
Ibiza taxi. Look at the supplement.
At this final price two supplements you can apply. The supplement for collected or arrivals to those establishments port or airport, with a cost additional of 1.65€ and the supplement for calls to radio taxi, with a cost of 1.20 €. Luggage does not imply additional cost and pets can be transported in their regulatory stalls.
The data for the calculation are taken from the official Ibiza taxi fare for 2010 / 2011, applying the concepts appearing in it. Any other type of concept applied and not included in this rate no is available in these calculations.
Have in account that this web not is the web official of taxi drivers and therefore their data not are binding and can contain errors. This is not the price official, only an estimate based on the approved rates.