SA Descuberta is located in the urban area of Portinatx, about 30.93 km of the airport of the island of Ibiza. To reach the accommodation we recommend booking a car in Soloibiza.
Information Hostal Sa Descuberta
SA Descuberta
Input:16:00
Output:10:00
Located in , Portinatx, 07810 Spain Balearic Islands
Find the best prices in Sa Descuberta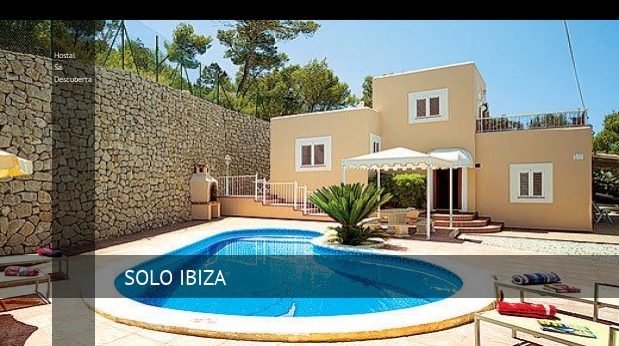 Common services at Hostal Sa Descuberta
For your information, we present a list of services at Hostal Sa Descuberta presented by category. You will be able to select their stay by sending your inquiry.
General
It has parking
With free parking
Accommodation with parking
It offers private parking
Accommodation with Wi-Fi
Services
With Internet access
Available WiFi service
It has free Wi-Fi
Swimming pool and wellness
In season offers an outdoor pool
There is swimming pool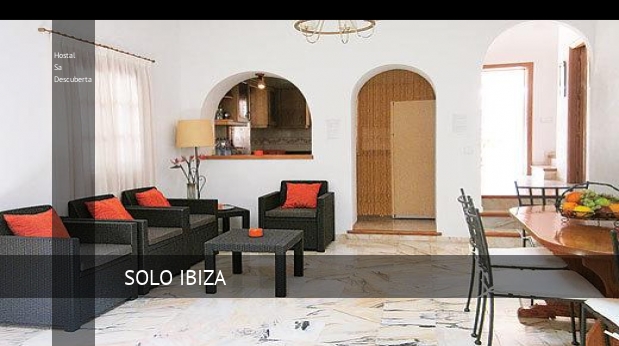 Available rooms at Sa Descuberta
Enjoy some of the rooms at Sa Descuberta with a description of services.
Villa 3 double bed (s). Maximum 6 person (s)
Bathroom with bathtub
Safebox
Television available
Equipped with a refrigerator
Area available
Equipped with Dvd Player
With toilet included
Equipped with microwave
Washing machine available
Enabled bathroom
There is a shared toilet
Satellite channels are available
Equipped with kitchen
You have bathtub or shower
Flat screen TV
Equipped with private entrance
Available sofa
It has dining room
Electric heater
It has kitchen accessories
It has private pool
Available cabinets
Oven has
Equipped with hotplates
Available toaster
It has BBQ
It has a bidet
Overlooking the pool
It has cleaning products
It has coffee maker
Room with terrace
Availability of towels
Availability of bed linen
It has dining table
Highchair available
Ladders for access to upper floors
Self-catering accommodation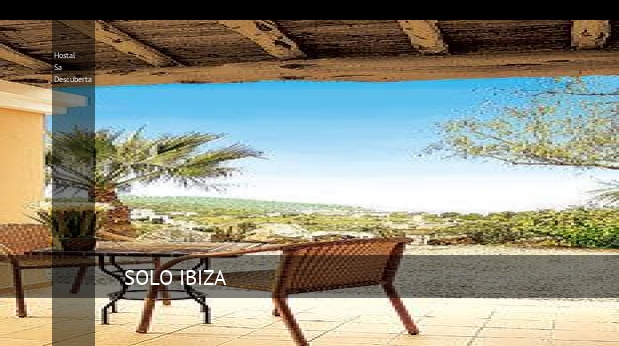 To get the best vacation properties, click on this link ibiza's luxury homes and you'll see the best offer in Ibiza.
Video of Hostal Sa Descuberta
If you want to you'll be able to play full screen Youtube video of Hostal Sa Descuberta . Remember that we have at your disposal a complete list of videos from the best hotels
How to go from Ibiza Airport to Hostal Sa Descuberta with your rental car
You can save these signals to get to your accommodation at Hostal Sa Descuberta if still not booked your vehicle we recommend you book one on our website of economic in Ibiza car rental.
Go to the Southeast
Salt of the roundabout in CTRA Circunvalacion Ibiza
Follow E-20
Keep left to stay on E-20
Continue on E-10
Turn left onto C-733
At the roundabout, take the first exit direction E-10
At the roundabout, take the third exit and continue by E-10
At the roundabout, take the first exit and continue by E-10
At the roundabout, take the second exit and continue by E-10
Still by Carrer de s'Arenal Petit
Turn right
Turn right

The destination is on the right.

Hotels near Sa Descuberta

If they do not have availability in Sa Descuberta or it is not to your liking you can check upcoming accommodation from the list below.