It can Parron is located in the area of Santa Eulalia del Río, a 25.41 km from Ibiza Airport. To move to the accommodation we suggest you rent your car in Ibiza at Soloibiza airport.
Hostal Can information Parron
Can Parron
Input:16:00
Output:12:00
Located in Polígono 9, 79, Santa Eulària des Riu, Balearic Islands 07840 , Spain
Find the best prices in Can Parron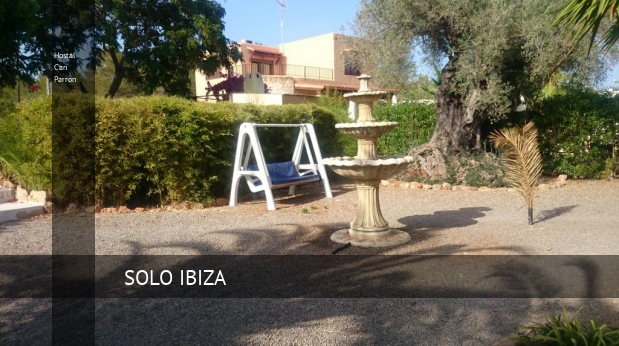 Common services at Hostal Can Parron
Then you add a listing of common services at Hostal Can Parron listed by type. You can select your suite to perform your search.
General
It has parking

With free parking

Accommodation with parking

It offers private parking

Accommodation with Wi-Fi
Services
With Internet access

Available WiFi service

It has free Wi-Fi
Swimming pool and wellness
Sun terrace

In season offers an outdoor pool

Availability of swimming pool or beach towels

Available sun loungers or beach chairs

It has fence around the swimming pool

There is swimming pool
Common areas
It features garden

It has terrace

Available terrace or solarium on-site
Offer of leisure and services for families
It has protective railings for babies
Several
Suitable for people with reduced mobility

With Bridal Suite

It has heating

It has air conditioning

Toilet support bars

It has high basin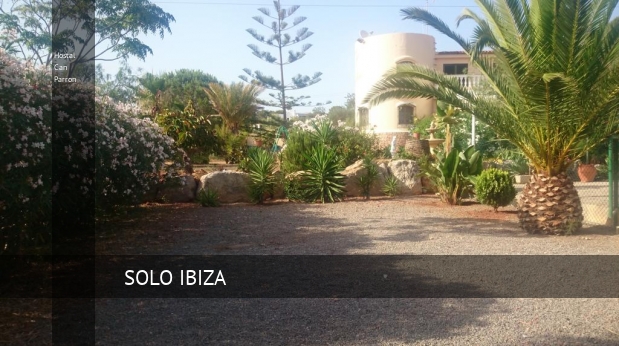 If you need the best villa for rent in ibiza you will find the best selection of houses for your holiday.
Hostal Can video Parron
If you want to enjoy the hostel Can Parron video on Youtube.
As you scroll down from Ibiza Airport to Hostal Can Parron in your rental car
If you've hired vehicle with withdrawal in the airport of Ibiza or the surrounding area, go to Hostal Can Parron will be very comfortable following these signals. To book a cheap car rental in Ibiza we invite you to that you point to this page with great deals on the market.
Go to the Southeast
Salt of the roundabout in CTRA Circunvalacion Ibiza
Follow E-20
Keep left to stay on E-20
Continue on E-10
Follows by PM-810
At the roundabout, take the third exit towards Ronda
At the roundabout, take the first exit towards Carrer Can Guasch/Carrer Margarita Ankermann

Continue towards Carrer Margarita Ankermann

Follow Carrer des Frigolars

Pass a roundabout

At the roundabout, take the third exit towards Carrer de César Puget Riquer
Turn left onto PM-810
Turn to the left.

The target is on the left.

Hotels near Can Parron

If you can't find available rooms at Can Parron or is not to your liking you will reference hotels in the surrounding area from the list below.

The following two tabs change content below.

Latest posts by Solo Ibiza (see all)