It can Lila is located in the area of Cala fills, to a few 26.12 km of the terminal of the airport on the island of Ibiza. To reach Lila Can advise hiring a car with Soloibiza.
Hostal Can information lilac
Can Lavender
Input:16:00
Output:10:00
Located in Carrer Mestral, 25, Santa Eulària des Riu, Illes Balears Spain 07849
Find the best prices in Can lilac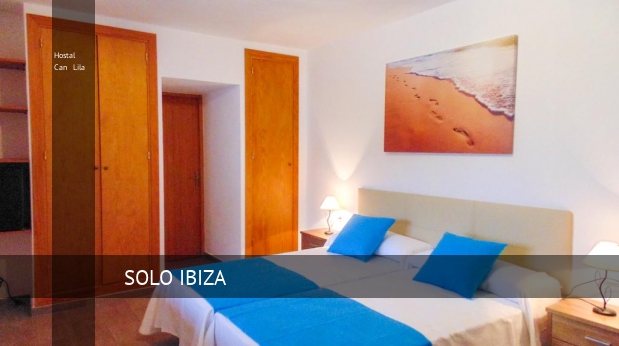 Common services at Hostal Can Lila
We then show you a list of services at Hostal Can Lila presented by category. You can choose your accommodation when you send your search.
General
It has parking
Pets allowed
With free parking
Accommodation with parking
It offers private parking
Accommodation with Wi-Fi
Services
With Internet access
Available WiFi service
It has free Wi-Fi
Food & drink
Swimming pool and wellness
Sun terrace
It has outdoor swimming pool
There is swimming pool
Transport
Vehicles for rent cheap Ibiza Airport
Offer of leisure and services for families
It has children's games area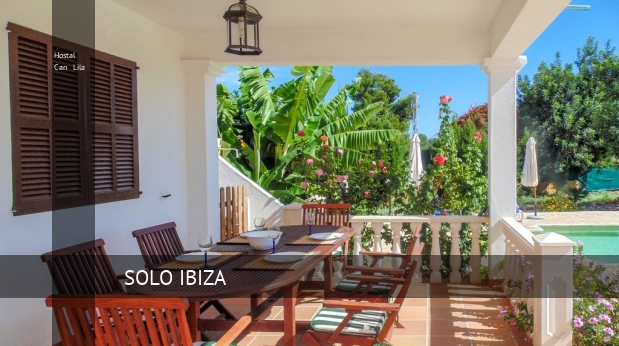 Available rooms at Can lilac
Here you can see some of the rooms available in Lilac Can with a description of services.
House or Villa 2 double bed (s). Maximum 6 person (s)
Bathroom with shower
Bathroom with bathtub
Safebox
Television available
Climate control / air conditioning
With whirlpool
It has the iron
With radio available
Equipped with a refrigerator
Area available
Equipped with Dvd Player
Equipped with cd player
With toilet included
Equipped with microwave
Dishwasher available
Washing machine available
Enabled bathroom
Equipped with heating
Satellite channels are available
Equipped with kitchen
Television with cable channels
You have bathtub or shower
Flat screen TV
Equipped with private entrance
Available sofa
Tiled floors or marble
It has dining room
Electric heater
It has private pool
Available cabinets
Oven has
Equipped with hotplates
Available toaster
It has BBQ
It has views of the garden
Overlooking the pool
With mountain views
It has cleaning products
It has Blu-ray player
It has coffee maker
Room with terrace
Availability of towels
Availability of bed linen
It has dining table
It has outdoor furniture
It features outdoor dining area
Self-catering accommodation
There are coat rack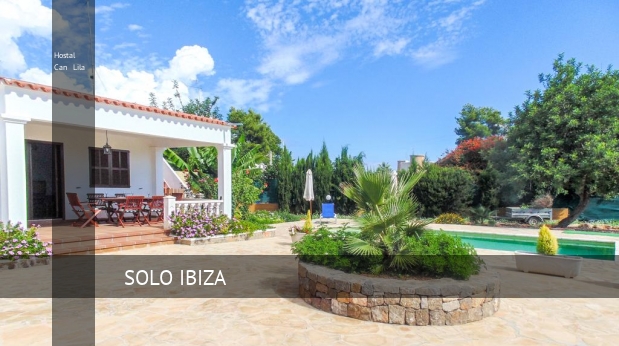 If you want to book a villa we remind you that we have posted a perfect post for ti: holiday villas in ibiza.
Hostal Can video lilac
If you like you can watch full screen Youtube video of Hostal Can lilac . We remind you that we have a complete list of videos of best hotels in Ibiza
How to go from the airport of Ibiza to Hostal Can Lila your car rental
You can save these signals to get to your destination in Hostal Can Lila if you don't have your own car we invite you to make a reservation at our website of Ibiza Airport car hire.
Go to the Southeast
Salt of the roundabout in CTRA Circunvalacion Ibiza
Follow E-20
Keep left to stay on E-20
Continue on E-10
Follows by PM-810
At the roundabout, take the third exit towards Ronda
At the roundabout, take the first exit towards Carrer Can Guasch/Carrer Margarita Ankermann

Continue towards Carrer Margarita Ankermann

Follow Carrer des Frigolars

Pass a roundabout

At the roundabout, take the third exit towards Carrer de César Puget Riquer
Turn right towards Avinguda de s'Argamassa
Turn to the left towards Carrer de sa Trenca
Turn right to Av. Cala Martina

The destination is on the right.

Hotels near Can lilac

If you can't find available rooms at lilac Can or is not to your liking you can find other nearby hotels in the following list.