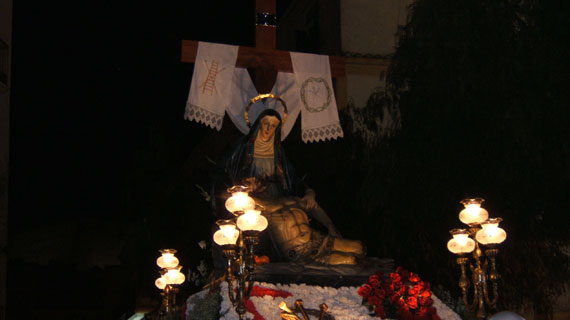 This year the calendar provides us a great opportunity. Dates that is part of the Easter 2011, 15-April 24, give us the possibility of escape in one of the best times to enjoy the more relaxed Ibiza. The beaches still retain an air of tranquility unique and time tends to accompany pretty. During the past year were not few that spend some eventful days of Sun toasting us in the sand. The summer season has not yet begun, many hotels have not yet opened their doors, but the island breathes a frankly wonderful flowers aroma.
If you are of those who still do not know that Ibiza close, popular, which makes special residents, may be the perfect time.
Easter, a good time to visit us.
All this without sacrificing the passion for Holy week in Ibiza 2011. The colleague atmosphere deeply arriving early Friday morning. Processions are held in the towns of the island. Santa Gertrudis, Sant Miquel, Sant Vicent and Sant Llorenç live these dates with fervor. There are three towns whereare relevant. The processions of Santa Eulalia, Sant Antoni and, especially, the city of Ibiza are adorned to take the historical centres and please the faithful. It is curious to see how processions match the historically most emblematic places in Ibiza. In Santa Eulalia, the procession crosses the old fortification of Puig de Missa. Sant Antoni gives way to the Nazarene as part of his Church, shelter before the invasions of the village sailor. Finally, Dalt Vila, heritage of humanity. The walled city hosts the largest processions in a single act by the Center and the port of Ibiza.
In short, is the perfect time for those who prefer to admire the beauty of the coast and Ibiza beaches, enjoy a city that is filled with color in spring and enjoy a festive or religious environment, or both.
Although hotels in Ibiza season has not even started, many establishments kept its doors open during these dates. You can find your room in our comparator of tenders of Hotels Ibiza .