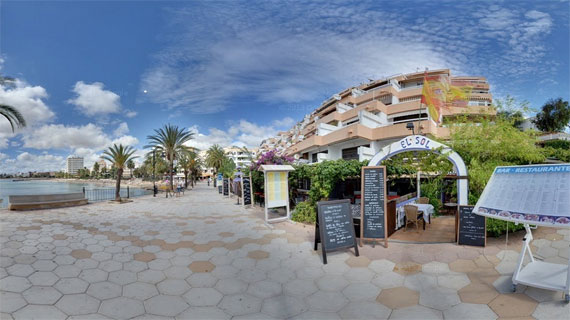 Photographers Ibiza. Fish photography
Alejandro López, better known as "Fish", is a young Ibizan impassioned by photography, in love with the beauty of the landscape and the charm of Ibiza, where he lives. Landscape photography is passionate and has spent several years photographing the beauty of the wonderful corners of the island. Always tries to take advantage of the light and them colors that bring them first lights of the dawn or them last hours of the day to the sunset… even the light reflected by the Moon in nights of moon full.
The inspiration of the
There are many sites where to take stunning snapshots in Ibiza: from seeing sunrise from Aigües Blanques Es Figueral… going to the most spectacular sunsets of the Mediterranean from the legendary Cala D'hort with Es Vedrá in the background, Cala Compte, Cap d'es Falcó and many more. Although sometimes it goes out alone to photograph, likes much out accompanied, since while you can enjoy doing what you like the most, you can share experiences, learn from others and enjoy good company. There is a fantastic group of photographers called "Ibiza Flickrite", in which are organized several photographic weekly departures where apart from taking photos, you can learn to fun, and above all, meet people who want to share their knowledge with others on the island.
Commercial photography in Ibiza
To part of the photography of landscape, fish also performs photography of weddings, where tries to capture the naturalness and spontaneity of those moments that will pass during that day so important for the couple, where count his history of love and that have a remember unforgettable for always.
To day of today, Alex is immersed in a new project: "Google pictures of business". During 2012 he be certified Google photographer to collaborate within the project of "Google business photos". Thanks to this project and the technology of Google Street View, businesses that have a local in Ibiza or Formentera hotels the opportunity that customers can take a virtual tour of 360 ° by the local, exploring it and interact with him as if they were there same. To ensure the follow-up of the criterion of quality established within the program of Google photos of business, Alex has received it training theoretical and practical required, approved and supervised by Google to meet them standards of quality.
If you want to get in touch just check out our company's fish photo specifications