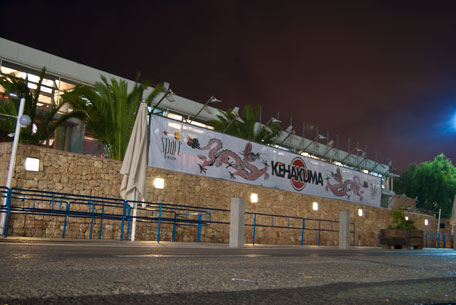 Compralas now in Ticket clubs Ibiza
Known initially as the largest After Hours on the island, the commitment of the authorities for the "common good" (with reason or not, hard to believe politicians on the island to do something for the common good) limited the opening of this type of premises to specific days. Discotheque Space Ibiza had to reinvent itself, and resulting from this was born a new lights and sound show along with old names of Ibiza night.
How to get to the discotheque Space Ibiza
Because it would suffice to say that Disco is located in Playa d' Bossa, where the road runs parallel to the coast. If we come from Ibiza, we take the main road, which starts in the beach of Figueretas and not the abandomos. At the end of the road, we turn right, towards Sant Jordi, or to the left, towards Space. Next intersection to the right and all straight. The disco is to the right.
If we come from the airport, we take the road that crosses in front of it, where the aircraft will spend us to almost make us duck down. When you reach the roundabout, take the road on the left and find Space a little later.
The night will be long, we recommend the taxi or the bus. Line 10 and 14 will leave them at the door, but keep in mind the inconveniences you will be present, especially on the return.
That we find in the discotheque Space Ibiza
As a parking welcomes us. And the entrance, usually packed, with prices ranging from twenty-five euros to the fifty-five Sundays. The separate drink. Inside, the most avant-garde music welcomes us in the main hall. Mondays Calling it Monday. The amazing Carl Cox Tuesday. Kehakuma, Come Together and Be transfer us to the Saturday night, where Café olé welcomes us. All of them since ten in the evening. On Sunday, big day, We Love, from half-past four in the afternoon, international Djs keep us dancing until closing time daily, six in the morning.
Surroundings of Ibiza
As the beach very close, as well as careful with going to sleep if we are heavily loaded. We will differentiate the shrimp by the mustache. The Civil Guard controls are routine, so better to have accommodation close. There are many. If we decide to start the party before, Bora Bora awaits us at a few meters from the discotheque Space Ibiza.