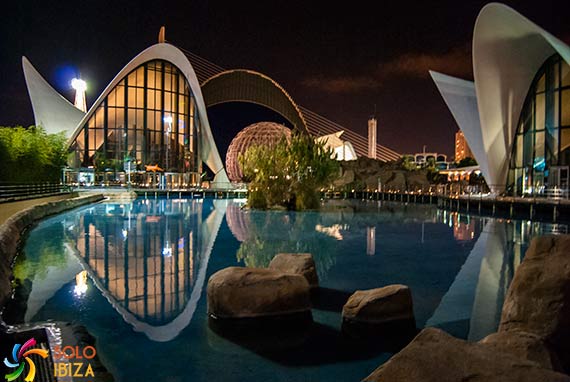 This may be a good opportunity to get to know Valencia, both family and group. If it is our case, must not lose us this time for our reservation a car rental both seven and nine squares. The week of November 12 5 is really good in it at cheap prices. The price on these lists may have changed so remember to confirm prices and booking you must go to the page of seven and nine places in Valencia car rental.
Car rental rates 7-9 places in Valencia
Don't you think so? Then take a look at our catalogue of vehicles for such an occasion:
Car rental seven-seater in Valencia from 5 to 12 November
Volkswagen Touran 5 + 2 Seater or similar car As we know you're going to compare with other companies, look good in our offer to sale by 19.59 USD a day. The cost of the rent for a full week is €137,15. The cancellation has no costs up to forty-eight hours after you have made the booking. You can modify your reservation and we are not going to charge charge extra. Obviously, if final dates change or the duration of the rental was longer, the price would vary. You can explore Valencia in rental car without worrying about the amount of miles you travel as there is no limit of mileage on this car. Remember that you driving a five-seater car plus additional two. These last two squares are small and are a good option if people that going to use are small, children prefentemente. With all seats deployed the boot is reduced to a small cockpit for two suitcases. Normally this type of cars allows folding rear seats individually so the luggage space in this case increases considerably. You will have five doors to the vehicle so that the rear seats seeks to situate at people with mobility difficulties.
Ford Galaxy 7 Seater or identical characteristics car Within the seven-seater cars we find vehicles like this. By 32,94 EUR the day you can enjoy a true seven-seater with all amenities. The total rental price for the week of November 12 5 amounts to eur 230,56. He recalls that during the first forty-eight hours you can cancel the contract free of charge as well as modifications to your car unless you charge rate. Again this car has unlimited mileage so you can enjoy Valencia without limits.
Although the number of squares is equal to the previous model, the comfort of the rear seats is far greater. However, the number of bags that you can carry on board is somewhat limited. Provided with system of manual transmission, this car incorporates air conditioning inside.
Mercedes Vito Traveliner or identical characteristics car When seven-seater is no longer an option, or we simply need a greater burden, nine-seater cars are one more than acceptable option. Among them is this car you have available by 53,33 EUR per day. The total price for the week is eur 373,31.
This vehicle is collecting inside the airport of Valencia which can go up to the exhibitor of the rental company to pick up the keys and sign the contract. As always, remember that the first forty-eight hours after the hiring will be able to cancel it free.
Already you have had this car, call it somehow has a capacity for nine people. What you have not even counted is the experience that involves a group of such travel. First for your convenience. Second, the atmosphere that is generated in the interior. The load capacity is much higher than the vehicle's seven-seater reaching up to a volume of five suitcases. Despite having four doors and a large opening for access to the trunk, the comfort offered by the rear doors for access to the rear are spectacular. The car uses a manual transmission system and includes air conditioning system.
Fiat Scudo 9 Seater or car with the same characteristics
We have the highest range of vehicles of nine seats that you can rent in Valencia. It has nothing to envy the Mercedes Vito, and much to offer in return. By €67,50 per day if you rent it for a week (the final price of the vehicle is 472,50 eur) you will find a 9 seater diesel. If you intend to iterate group fantastic Valencian coast, wait no more. We are sure that the rental of two vehicles going out on more economic principle. But then we will talk about insurance, gasoline and bonding on one side. On the other hand, the feeling of traveling in a group enjoying a vacation won't have much to do. Totally recommended. In addition this rental has no mileage limits for what you can of the car as much as you want. If you change your mind within 48 hours you will be able to cancel the free reserve. If you need to change the dates of the reservation not we will charge no extra fee.

About car rental 7 or 9 places in Valencia

The number of cases that the carrier allows you to reach five medium-sized suitcases. Access to the interior of the car is very comfortable thanks to its five doors giving access to their rows of three seats. The ode cambi marches is completely manual and you will have air conditioning in the interior. Remember that these prices are valid for the car rental in Valencia during the week from 5 to 12 November at the date of publication of this article, but can be changed. Most approaches the reservation date to the date of collection of the vehicle more difficult it will be retain these prices and, above all, the availability. For this reason we recommend that you book as soon as possible your nine-seat car as stocks of this type of vehicles are very limited. You can find other locations as Malaga with 7 seater car rentals.