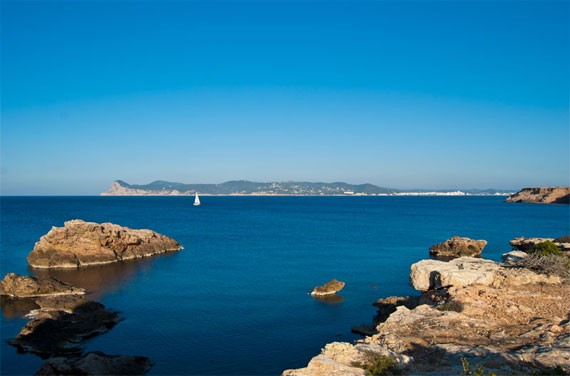 When it comes to find boats of rent in Ibiza, we have three types of people.
Those who already have their title of navigation and want to find boats of rent in Ibiza
Those who seek to give a tour of the waters of Ibiza, well taking the Sun, well having a day of fishing.
And finally, those who wish to make an unforgettable gift to someone with qualifications but are unaware that not all boats, yachts or sailboats, can be patroneados with the same license, or enter in the open ocean beyond as set forth in your degree.
If you belong to the latter category, not to be surprises, should know that there are four qualifications that we ordered them of greater to lesser. They always refer to a very common term in vessels called length. Not to be missed, know that the length is the total length of the ship, measured from the bow (front) at the Stern (back).
Pattern for basic navigation. We talk about the basic qualification and therefore somewhat limited boat, although we can skipper boats sailing up to eight meters in length and vessels of engine up to seven and a half meters in length. The maximum distance that you can navigate from the shore are 5 miles. So we understand it, 9260 meters from Earth. You can also rent this personal watercraft title.
Pattern of recreational, also known as PER. The boats that you can rent and skipper with this title already can reach 12 metres in length. In these vessels already appreciate a certain comfort and elegance. We can move away from the coast 12 miles, something more than twenty-two kilometres that, speaking of water, is a lot. It also allows routes between islands.
Pattern of yacht. This is perhaps the category where most stand out craft. Now you can skipper Ibiza boats up to 20 meters in length and in this mode, the navigation becomes a luxury. To everything included in the earlier degrees, we can also add that the distance at which you can navigate reaches 20 miles, more than 111 kilometers of the coast. More than enough to reach the peninsula.
Yacht Captain. This certification is the highest and has no limits or boat or in distance to go, but remember that depending on your cruise, you can to your boat if it is limited.
And boat rental in Ibiza is recommended?
Maybe it will directly depend on the number of people expected to make the crossing. Choose a boat in which the number of seats is slightly more than people will embark. If you hire the services of a pattern, remember that he also sleeps. Many of the squares enabled sleeping inside the ship do not conform with booths, but with enabled salon.
Do not rent boats for a capacity lower than its occupants. It is not only uncomfortable, but also can be dangerous.
Is it very expensive to rent a boat in Ibiza?
Because honestly, if you come in a group, you can exit you cheaper than staying in a hotel for three or four stars. Take as an example the model Beneteau Oceanis 31, a sailboat with up to six people. If you have no intentions of hiring the services of a pattern, the boat rental round prices from 1390 euros for a week. Dividing the cost a week we would be by about 230 euros, or what is the same, about thirty-three euros a day.
If you have any questions you can make your inquiry to us through the contact section. You can also consult our boats in our section of boats of rent in Ibiza