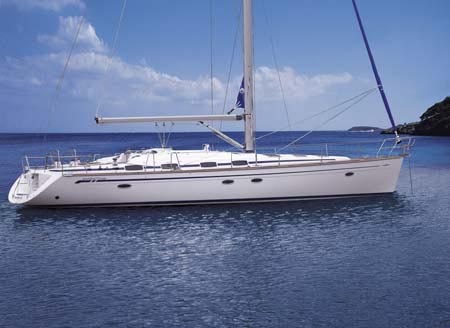 Within the range of yachts of rent in Ibiza, we find a model that might be called high range. Bavaria 50, far from being a boat convecional, surprises everyone by its dimensions, its capacity, its technology and, above all, its elegance.
Characteristics of the sailboat
The sailboat has a length that is around fifteen meters. It is not only a long sailboat, also has a sleeve of almost five meters. Despite its width, it is a vessel's stylized lines, a real beauty for the lucky ones who can navigate it. And can be many, because this boat with its five cabins capacity reaches ten squares. We find the first cabin in bow, as usual. Below are two cabins with bunk beds and the first bath. A spacious lounge with kitchen with banquette U shaped kitchen and table navigation provide extra space for the veiled noctunas. Two more spacious cabins await us aft, along with two bathrooms.
Vacation rentals in Ibiza
Equipped with teak bridge, boat features bow thruster to facilitate the enjoyment of the navigation. All this should add considerable autonomy. We are talking about a tank of fresh water that reaches a capacity of sixty five hundred litres, what well-managed minimizes our passage through the port. For those days when the wind has endeavored to not blow, although they are not many in the waters of Ibiza, and the power consumption of the own ship, the fuel tank also has been small. Three hundred and forty-eight litres.
Although If you don't understand sea or boats, just you know that you can rent the yacht in Ibiza with pattern, and that it is not only a great boat, but a great experience who will be willing to repeat.
See our section for boats of rent in Ibiza