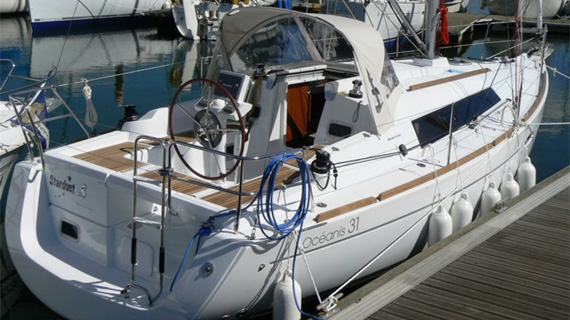 When one is on the coast, facing the sea, and sees the reflection of a boat sails on the horizon, feeling a bit of healthy envy. We would perhaps do not live on a sailboat, but everyone a turn in it, that experience like him. The Oceanis 31, of the House Beneteau, is located in that range of sailing classic, that all the world sees in them movies and to which all want to upload us.
This not is a boat large. It can accommodate a maximum of six-person crew, four if you prefer to sleep comfortably. But it is ideal to sail any coast that boasts at least one week. With something more than nine meters, the maneuverability of this "small" vessel, elegant and sophisticated, us will allow enter us in them small paradises reserved to them sailing that Ibiza keeps.
A practical interior
Beneteau Oceanis 31 inside maintains a classical distribution, with a cabin with double berth aft, space more than sufficient for a couple. Ahead, a new cabin with double berth central somewhat smaller and equally comfortable. A shower room, essential in any journey finishes off the stern. The last cabin, probably the most widely used, corresponds to the living room, where the kitchen, located to starboard, saves us a large refrigerator of one hundred liters of capacity, together with the essential kitchen where food preparation.
Next to the kitchen, the living room with the sidewalks around the table, which can be used as a rest area and even bed if our crew exceeds four people.
Holidays on sailing boat
For the days when the wind has endeavored to not move, Oceanis 31 engine miss one-handed, with its 180 liters of diesel fuel tank.
We don't know browse? Since that is no problem, we can rent the boat with pattern. Familiar with these waters, no one better to teach them every corner offering the island.
But how much it costs? Not much more than the room of a hotel, but for prices and information, we recommend you visit sailboat Beneteau Oceanis 31tab. And if it does not adapt to your needs, you can find more boats in our boat rentals in Ibiza