Villiza Sunset is located in the area of Cala Vadella, about 17.07 km of the airport of the island. To get to your accommodation we recommend booking a car with only Ibiza.
Information of apartments Villiza Sunset
Villiza Sunset
Input:13:30
Output:11:00
Located in Club Vista Mar, 20, Cala Vadella, 07830 Spain Balearic Islands
Find the best prices at Villiza Sunset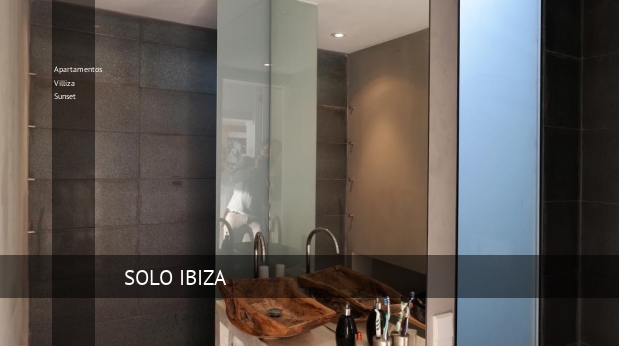 Common services in apartments Villiza Sunset
For your information you included a list of common services in apartments Villiza Sunset sorted by category. You can select your suite to do your search.
General
It has parking
With free parking
Accommodation with parking
It offers private parking
Accommodation with Wi-Fi
Paid WiFi service
Activities
Facilities for fishing
Facilities for windsurfing
Facilities for canoeing
Facilities for scuba diving
Facilities for horse riding
Facilities for the practice of the Snorkel
Facilities for water sports
Services
With Internet access
Available WiFi service
Food & drink
Bar available
Availability of barbecue
Swimming pool and wellness
It has outdoor swimming pool
In season offers an outdoor pool
There is swimming pool
Cleaning services
Laundry service is available
Maid service daily
Several
There are family rooms
It has heating
Space enabled for smokers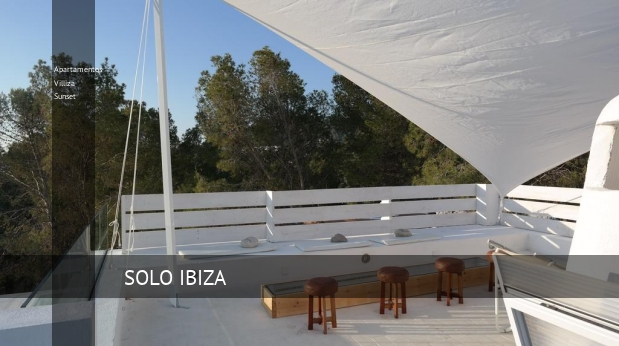 Available rooms at Villiza Sunset
We show you some of the suites at Villiza Sunset with a relationship of particular services.
Apartment 2 double (s) large. Maximum 4 person (s)
It has coffee maker
Bathroom with shower
Television available
Equipped with a refrigerator
Equipped ironing facilities
Area available
Fan included
Dishwasher available
Washing machine available
Enabled bathroom
Equipped with heating
Satellite channels are available
Equipped with kitchen
You have bathtub or shower
Flat screen TV
Equipped with private entrance
Available sofa
Tiled floors or marble
Room with a view
It has dining room
Electric heater
It has kitchen accessories
It has clothes dryer
Available cabinets
Oven has
Equipped with hotplates
Available toaster
It has BBQ
It has views of the sea
It has views of the garden
Overlooking the pool
It has cleaning products
It has coffee maker
Room with terrace
Availability of towels
Availability of bed linen
It has dining table
Highchair available
It has outdoor furniture
It features outdoor dining area
Ladders for access to upper floors
Private accommodation in building
There are coat rack
Apartments video Villiza Sunset
If you want you can enjoy full-screen apartments Villiza Sunset video on Youtube. We remind you that you have a complete video list of best hotels in Ibiza
How to go from the airport to apartments Villiza Sunset in your rental car
If you've hired vehicle rental in Ibiza or shuttle bus airport pickup, go to apartments Villiza Sunset will be very comfortable conformance with our instructions. If not yet reserved your own car we recommend reserving your room at section of cheap Ibiza car rental.
Go to the Southeast toward CTRA Circunvalacion Ibiza
Salt the roundabout at Carretera de l' Aéroport
At the roundabout, take the second exit in the direction CTRA sa Caleta
Carretera sa Caleta turn right up to Disseminat sa Caleta
Straight
At the roundabout, take the second exit towards PM-803
Turn to the left.
At the roundabout, take the third exit towards PMV-803-1
You continue straight on towards road Saint Joseph-C. Vadell
Still by Carrer Club sea view

The destination is on the right.

Hotels near Villiza Sunset

If they do not have rooms available at Villiza Sunset or it is not to your liking you can consult other properties near the following list.