Aparthotel Navila is located in the area of Ibiza Centre, to about 8.16 km of the airport of the island of Ibiza. To reach the accommodation we advise you to reserve a car with only Ibiza.
Aparthotel Navila
Input:13:00
Output:11:00
Located in San Luis, 1, Ibiza town, Balearic Islands Spain 07800
Find the best prices in Aparthotel Navila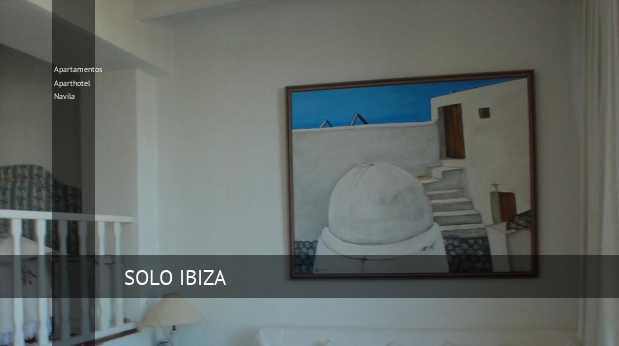 For your information we show a relationship of services in apartments Aparthotel Navila listed by category. You can select your stay by making your inquiry.
General
Swimming pool and wellness
In season offers an outdoor pool
There is swimming pool
Front desk services
Point of information for tourism
Luggage storage available
Common areas
It features garden
It has terrace
It has library
Available terrace or solarium on-site
Cleaning services
Laundry service is available
Several
Rooms for non-smokers
It has heating
It has air conditioning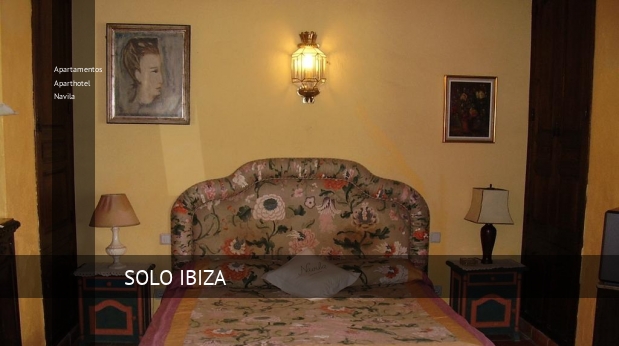 We bring you some of the suites in Aparthotel Navila with a relationship of particular services.
Twin – 1 or 2 1 double bed (s). Maximum 2 person (s)
Bathroom with shower
Television available
Climate control / air conditioning
Equipped with a refrigerator
With toilet included
Enabled bathroom
Equipped with heating
Tiled floors or marble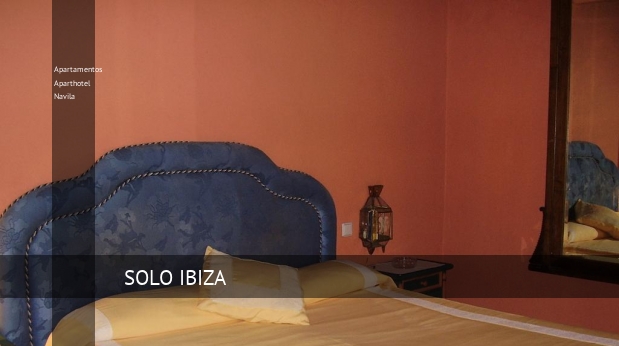 Now you can play fullscreen apartments Aparthotel Navila video on Youtube.
You can save these signals to get to your reservation in apartments Aparthotel Navila if still do not have your own car we suggest you reserve one at our web page- car hire Ibiza.
Go to the Southeast
Salt of the roundabout in CTRA Circunvalacion Ibiza
Follow E-20
Take the exit toward Centre Ciutat Ibiza/Sant Josep
At the roundabout, take the first exit towards Av. Sant Josep de sa Talaia/PM-801
At the roundabout, take the second exit towards Av. D'espanya
Turn right onto Carrer de Joan Xicó
Turn to the left towards Carrer de Jaume I
Turn to the left towards Carrer of the Comte de Rosselló
Turn right onto Carrer d' Anníbal
Still by Carrer d'Antoni Palau
Turn right onto Carrer de Manuel Sorà
Turn to the left towards Carrer d'Alfons XII
Turn right towards Carrer d'Alfons XII
Turn right towards CTRA Nargiso Puget
Turn to the left towards Carrer de sa Carrossa
Turn right towards plate dels Desemparats
Stay to the right to continue by Vila plate
Turn to the left towards Carrer scale de Pedra
Turn right at Carrer scale de Pedra
If they do not have availability at Aparthotel Navila or you prefer more options you can find upcoming hotels from the list below.