Botafoch II apartment is located in the Talamanca area, about 9.89 km of the airport of the island of Ibiza. To move to the accommodation we suggest you rent a car in Ibiza in Ibiza Solo.
Apartment Botafoch II information
Botafoch II apartment
Input:15:30
Output:12:30
Located in Avenida 8 D'Agost Portal N 40, Ibiza town, Balearic Islands Spain 07800
Find the best prices in Botafoch II apartment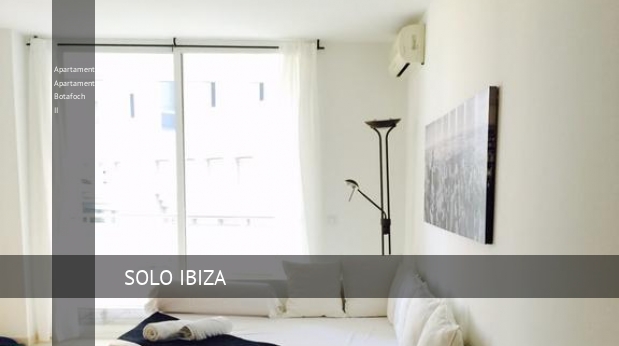 Common services in Botafoch II apartment
Then we showed them some of the common services in apartment Botafoch II presented by type. You can choose your room by submitting your search.
General
It has parking
With free parking
Accommodation with parking
It offers private parking
Swimming pool and wellness
It has outdoor swimming pool
There is swimming pool
Common areas
Several
There are family rooms
Elevator
It has heating
It has air conditioning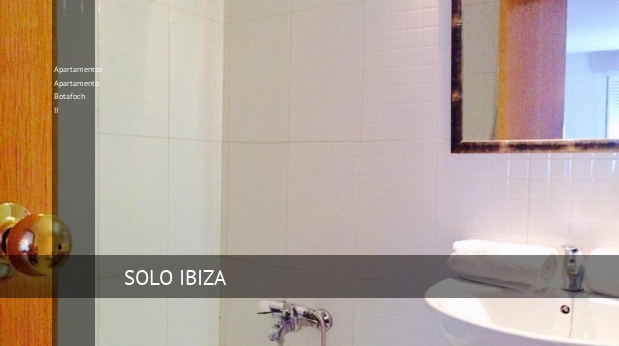 Available rooms at Botafoch II apartment
Enjoy some of the suites are available in Botafoch II apartment with a description of services.
Apartment 2 sofa (s) bed. Maximum 6 person (s)
Bathroom with shower
Television available
Climate control / air conditioning
There are kitchen space
Equipped with a refrigerator
Area available
With toilet included
Washing machine available
Equipped with heating
Equipped with kitchen
You have bathtub or shower
Flat screen TV
Available sofa
It has dining room
It has kitchen accessories
Available towels and sheets with supplement
Available cabinets
Oven has
Equipped with hotplates
Available toaster
It has views of the sea
It has cleaning products
Room with view to the city
Room with terrace
Availability of towels
It has dining table
It has outdoor furniture
Private accommodation in building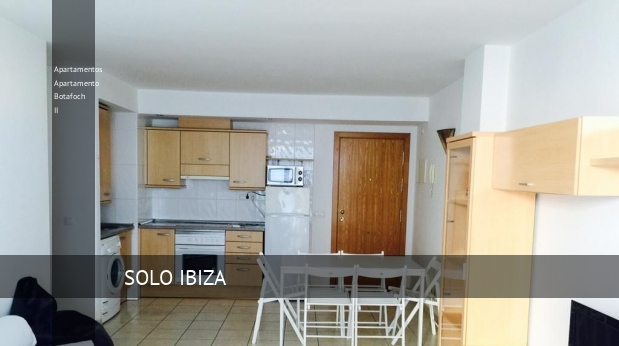 Apartment Botafoch II video
You can now play the Botafoch II apartment video on Youtube. We remind you that we have at your disposal a complete video list of accommodation options in Ibiza
How to go from airport to apartment Botafoch II in your car rental
If you have car pick up at the airport of Ibiza or shuttle, scroll down to Botafoch II apartment will seem very easy following these instructions. To get a rental car Ibiza we invite you to visit our page with great deals on the market.
Go to the Southeast
Salt of the roundabout in CTRA Circunvalacion Ibiza
Follow E-20
Take the exit toward Industrial Zone
Follow Carrer of Calcalde Bartomeu Rosselló room
At the roundabout, take the second exit
At the roundabout, take the fourth exit towards Av. 8 d'Agost

The destination is on the right.

Hotels near Botafoch II apartment

If there is no availability in Botafoch II apartment or prefer more options you will be able to check accommodation on the outskirts in the following list.