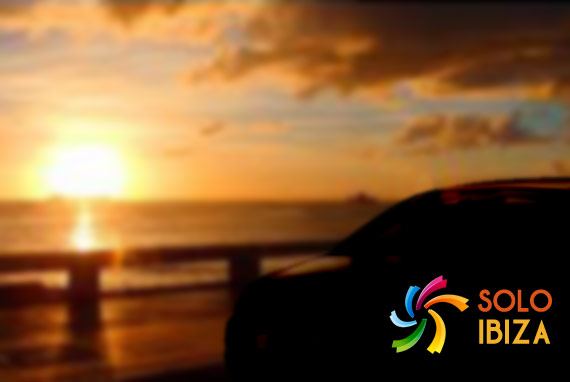 If you're travelling to the Canary Island and go in a small group, perhaps you interest the 7 seater car hire in Tenerife North. If it is that you get through this airport located in the municipality of La Laguna. So check your ticket well and prepára your reservation as soon as possible, because the traffic at this airport is very high and availability can disappear from one day to another.
Because do a 7 seater car hire in Tenerife North
Although the two car rental is much cheaper in principle that rent a 7 seater car, it is not less true that at the end of rent the sum of expenses that have produced us two rentals can perfectly offset the fact rent a unique 7 seater car. If we add to this that just one of the passengers must be aware of the road while others can look at the beauty of Tenerife Earth, probably the rent is more than timely.
So let us an idea of the price and models of vehicles for hire, we present our list:
Voklswagen Touran 5 + 2 in Tenerife North
This vehicle can get out for about forty-two euros per day if we rented the car for a week. The full rental leaves us for just under two hundred and ninety-five euros with a free additional driver. The car would be reflected through transfer resulting in significant savings with respect to similar rentals on the inside of the airport. Charges increase the price until you obtain a vehicle by four hundred twenty-three euros. As the value of our vacation time is gold, if you want to be treated in less than fifteen minutes you can rent the vehicle for about four hundred and fifty euros. You always have to take into account that these cars are actually a five-seater with two small squares enabled if necessary. The rear seats are not recommended for people with problems of mobility or high-volume or height, access can be them impossible. Remember that mileage may be subject to a certain number of kilometers but that in this case in particular, do not have limits of kilometers to go.
Ford Galaxy 7 in North Tenerife
We are moving up to the vehicles seven real seats worth of rent in November for example reaches sixty-three euros per day whenever we rent the vehicle for at least one week. The total rent with Airport pick-up amounts to four hundred and forty-six euros. Diesel is available in version although its price amounts to a total of nine hundred and six euros a week. Given the dimensions of the island of Tenerife, whose broader route can reach the 102 kilometers, you can maybe be an interesting option for long term rentals. The complete return to the island means perform approximately two hundred and fifty kilometers. It should take into account that new mileage is unlimited so don't suffer extra charge one to make so many miles as you want.
Mercedes Vito in Tenerife North
When seven seats are not enough and we are going in a group of up to nine people, or, when despite being seven, we have to move with more baggage count, nine-seater vans option charges enough strength. The truth is that few experiences are capable of matching a group aboard ride of this type of vehicle. If you've never traveled in group in this way, we assure you that Tenerife is the perfect choice to make it the first time. Perhaps the price is us shoot a little for seventy-eight euros per day you can have this rented van, provided that our car is at least one week. In addition, the collection is inside from Tenerife North Airport and, again, with unlimited mileage.
All these offers are exempt from fees changes extras and free cancellation from forty-eight hours have enhanced the reserve. We talk about leading local and international companies with extensive experience in the sector of rental vehicles.
What to see on the island with a car rental in Tenerife North
Tenerife is an island where you have time to lose. If you've seen a map of the island, you'll have seen that national park of Teide, with its volcano and highest point of the Spanish territory, is located in the Centre of Tenerife, overlooking a sometimes infinite coastline. It is not our intention to make you a complete over the island guide but that we are going to recommend some places which, of course, you can't miss.
National Park of Teide if old climb to the Summit should arrange a permit beforehand. You can check the processing in www.reservasparquesnaciones.es
El Muelle this old Harbour was destroyed by an eruption of lava at the beginning of the 18TH century. Since then this small stretch of volcanic Coast won the sea has been eroding to configure some natural pools of great beauty.
Viewpoints. If you take your camera you can not miss some frankly stunning viewpoints. The peak of the English or the viewpoint of Cruz de el Carmen stand out for the beauty of its landscape
Remember that in our section of 7 squares in addition to Northern Tenerife rental cars you'll find in Valencia 7-seater cars and cars for 9 and 7 places in Malaga. For your holiday rental prices you can check the latest listings at alquilercochestenerifenorte.soloibiza.com