It can Torres is located in the area of Santa Euralia des Riu, a 17.54 kilometers of the airport of the island terminal. To move up to Torres Can we recommend renting a car with Soloibiza.com.
Hostel information Can Torres
Input:15:00
Output:10:00
Located in , ,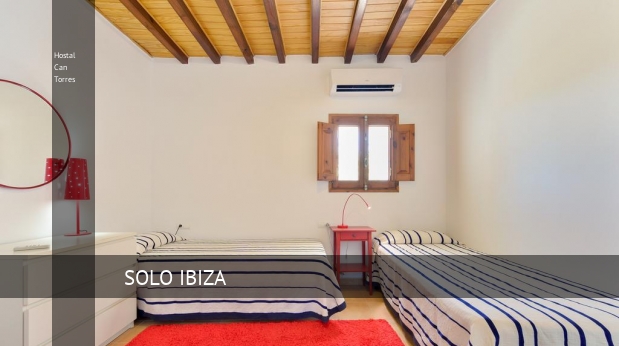 Common services at Hostal Can Torres
Swimming pool and wellness
Offer of leisure and services for families
Several

Available rooms at Can Torres

double bed (s). Maximum 6 person (s)

Bathroom with shower
Bathroom with bathtub
Safebox
Television available
Equipped with hairdryer
It has the iron
Equipped with a refrigerator
Equipped with microwave
Dishwasher available
Washing machine available
Satellite channels are available
Equipped with kitchen
It has dining room
Electric heater
It has private pool
Oven has
Equipped with hotplates
Available toaster
It has BBQ
It has views of the garden
Overlooking the pool
With mountain views
It has coffee maker
Availability of towels
Availability of bed linen
It has dining table
It has outdoor furniture
Located in full on first floor
Self-catering accommodation

To get the best villas for your holidays, access to luxury holiday rentals villas and will access the best price of Ibiza.

Hotels near Can Torres
The following two tabs change content below.
Latest posts by Solo Ibiza (see all)
alquiler de coches